5 Colorful Hand-Painted Crafts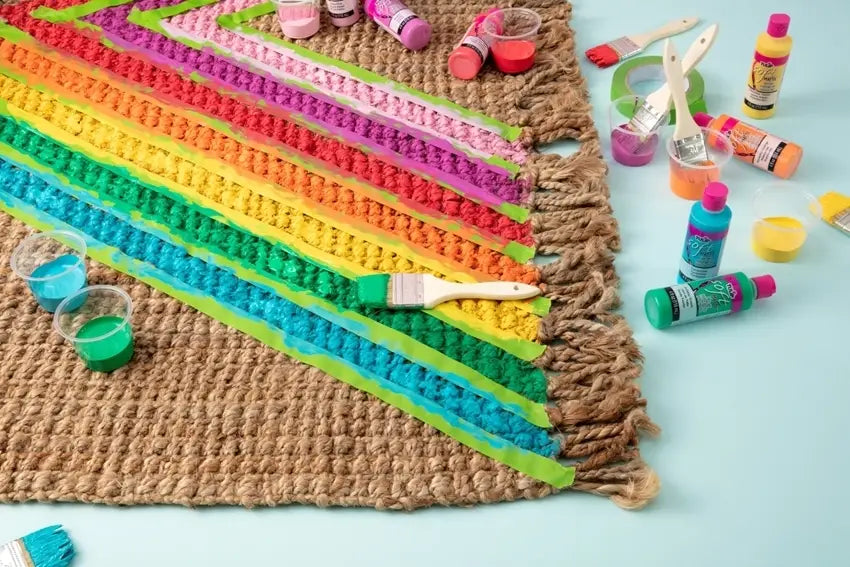 Looking for some easy hand-painted crafts to try this summer? These hand-painted crafts are simple enough for DIY-ers of any experience level, and will still give you amazing colorful results. Pick up a few packs of your favorite Tulip Fabric Paints and get ready to paint whatever you can get your hands on!
Have you tried the paint scraping technique for your arts and crafts? Paint scraping is a fun and easy way to make hand-painted prints— and it's kid-friendly too! Kids can experience new painting techniques that teach them about color mixing, textures, and more. Grab some Tulip Soft Fabric Paint Pastels and let your inner artist emerge!
These hand-painted jeans are totally rad! Add some 90s flair to your jeans with Tulip Dimensional Fabric Paints! Get creative with color blocking and paint as many nostalgic geometric shapes and squiggles as you'd like. This is a great way to add a pop of color to your worn-out jeans!
Don't these hand-painted shoes look amazing? You can easily create your own colorful marbled kicks with Tulip Brush-On Fabric Paints! It's simple— just mix up your fabric paints for the dirty pour paint pouring technique. One-of-a-kind shoes like these are perfect for flaunting your own signature style!
Looking for a fun way to refresh your worn-out clothes? Get inspired with these hand-painted splatter paint overalls! Tulip Soft Fabric Paint Pastels are perfect for adding a lovely pop of pastel color to clothes while hiding unsightly stains and splotches. This trendy upcycling project is a great way to get colorful and creative with Tulip!
We know that it's hard to find the perfect rug— but have you ever considered making a custom one instead? Creating this rainbow hand-painted rug is a lot easier than you might think! Pick out your favorite Tulip Soft Fabric Paints and get ready to add some vivid color to your space!
What other hand-painted crafts will you make with Tulip? Show us your creations and tag us on social media @TulipColorCrafts!