Colorshot Stenciled Leggings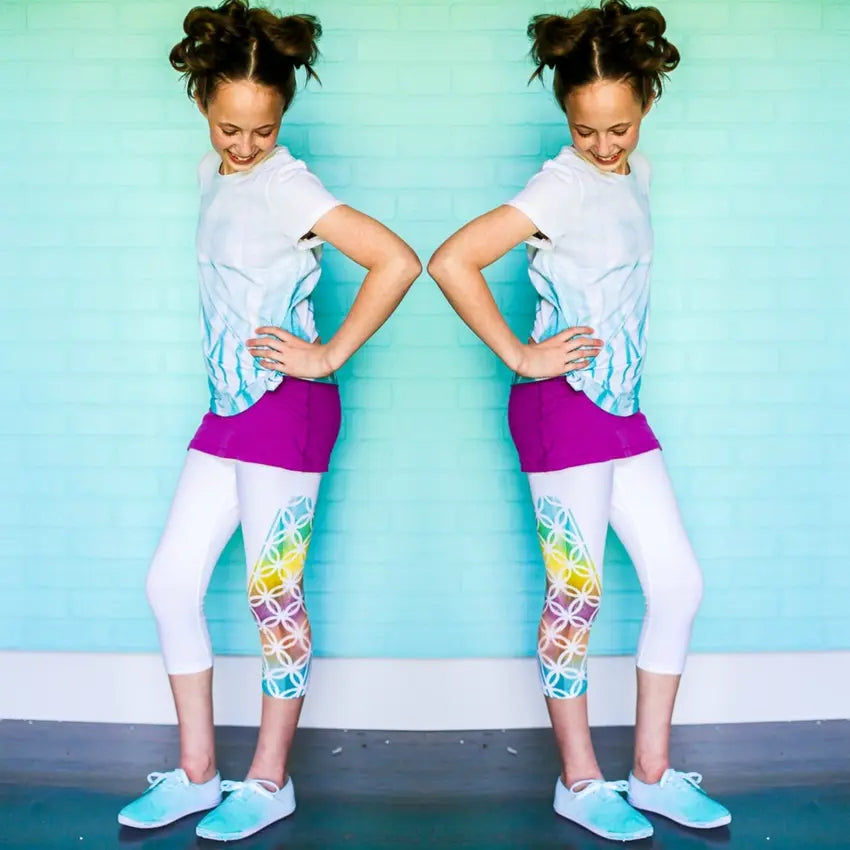 Add some pizzaz to plain leggings for summer!  Such a fun way to make and personalize all those summer crop leggings.
What you need:
--Colorshot Fabric Spray in desired colors
--Plain leggings
--desired stencil pattern, or make your own pattern with painter's tape
Tape stencil into place.  Be sure to tape off any other exposed areas of the leggings that you want to remain colorless.
Start from the bottom and work your way up, spraying a line of color across the stencil as shown.  Alternate colors.  No need to tape off between colors - it looks great when they overlap.
Let dry for 30 minutes, as indicated on the Colorshot packaging.  Then remove stencil.
If adding stencil to the side of the pantleg, be sure to add to the back as well.  Open up the paint leg and match up the stencil along the seam.
Repeat process as before.  When dry, remove the stencil for the grand reveal!!
Wear them proudly!  DIY for the win!