Cool Off with These Bargain Beachwear DIYs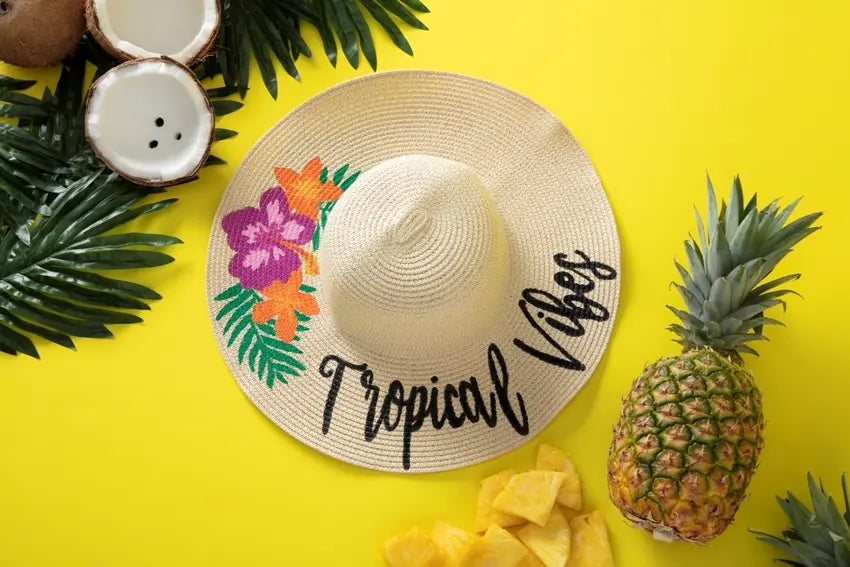 Searching for the perfect looks to rock on your summer beach trip, or looking to turn your backyard into the perfect staycation oasis? Save your cash for other excursions and try out these bargain beachwear DIYs to keep you cool all season long.
What you need:
- Tulip One-Step Tie-Dye Kit of choice
- Tulip Fabric Markers of choice
- Tulip Fabric Paints of choice
Thanks to products like the Tulip Electric Neons Dye Kit, bargain beachwear doesn't have to be boring. This ultra-vibrant tie-dye swimsuit will definitely send shockwaves through any pool party or beach bash. Whether you opt for monochrome or multicolor, this suit is sure to make a sunny statement.
Lay out, dry off, and wrap up in style with these trendy tie-dye towels that make it feel like summer all year long. Skip the expensive department store version, and use Tulip One-Step Tie-Dye Party Kits to transform any white cotton towel from basic to beachy in no time flat. 
You'll flip your lid when you see how easy and inexpensive it is to create this functional and fashionable piece of bargain beachwear! All it takes is a sticky stencil, some Tulip Graffiti Fabric Markers, and a few minutes of your time to upgrade your hat from plain and sporty to chic and summery. The final product will protect your skin and your bank account!
Go ahead and keep scrolling past all those pricey Turkish towel stores that pop up in your Insta ads because this tie-dye technique will work wonders on any used or inexpensive beach or picnic blanket. Upcycle your blanket using one of Tulip's Two-Minute Tie-Dye Kits, then sprawl out with the satisfaction that you just saved a bundle on this cozy creation!
Coverups should be a staple in any bargain beachwear collection, given their easy, breezy versatility. This no-sew tutorial shows you how to create the cutest coverup using the Tulip Tie-Dye Kit of your choice on an old, oversized T-shirt. You're just a few twists and ties away from an affordable look that will make a splash all summer long!
Here's another hat variation to add to your bargain beachwear collection! Head toward your favoriteTulip Soft Fabric Paints and try out this floppy hat craft. Your hand-painted design will save you some serious coin while rivaling all the ritziest resort looks on the runway!
If you love the luxurious look of animal prints, but growl at the thought of paying full price for name brands, we have the purr-fect solution. Here's our bargain beachwear version of a leopard print swimsuit using Tulip Fabric Paint Markers. The pattern is totally free-form, so go ahead and go wild trying this tutorial with any animal print of your choosing. It's a summer savings safari!
Which of these bargain beachwear DIYs will you be rocking this summer? Show us your favorite designs by posting on social and tagging @tulipcolorcrafts!