Design Your Own Superhero Shoes with Fabric Paint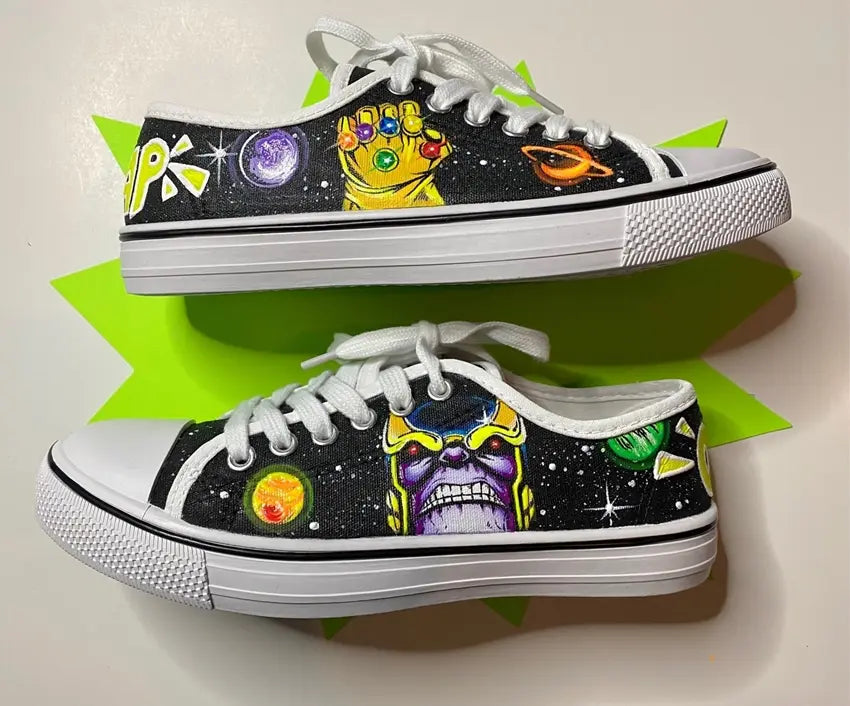 When you're in need of kicks that pack a powerful punch, it's Tulip Fabric Paints to the rescue! Get inspired to DIY your own pair of superhero shoes with this colorful tutorial from Rogue Customs. Feeling a little rebellious? Defy the norm with your favorite villain instead! This makes a fun creative project for any age – because who doesn't love wearing custom shoes that save the day with extra style?!
Fabric paints are a great way to add your own custom style to your shoes, and also perfect for covering up stains or dingy shoes that are starting to wear out. Make sure your shoes are clean and free of dust (use a lint roller) before getting started on your superhero or villain designs!
For your color palette, you can choose shades that match your character, or add your own spin with totally different colors.
Before painting, remove the laces and use painter's tape to protect any parts of the shoes you don't want paint on (toe area, soles, etc.).
Next lightly sketch out your design on your shoes with a pencil.
Now it's time to paint! Fill in your designs with your chosen colors of Brush-On Fabric Paint. You might need more than one coat depending on the colors you are working with, so let dry between coats to be extra sure.
Add details and highlights to your superhero or villain with a smaller liner paintbrush. Let dry before moving on to the Dimensional Paints!
Make your superhero or super villain pop with Dimensional Paint texture! Rogue Customs recommends using bright neon dimensional colors for extra eye-catching effects. But you can also choose colors that match your base paints. It's YOUR project!
You can add dimension where ever you like on your shoes. Don't feel like you need to outline every detail if you don't want to – it's all according to your own style preferences!
Don't forget about the heels of your shoes! You can create a fun phrase that your superhero or villain says, or come up with your own.
Once your shoes are completely dry, remove the tape and add the laces. And just like that, your creativity has saved the day with some sidekick help from Tulip Fabric Paints! How else are you thinking of customizing your shoes with Tulip paints? Please tag us on social @tulipcolorcrafts and share with us!