Discover New Ways to Create with Tulip's New Arrivals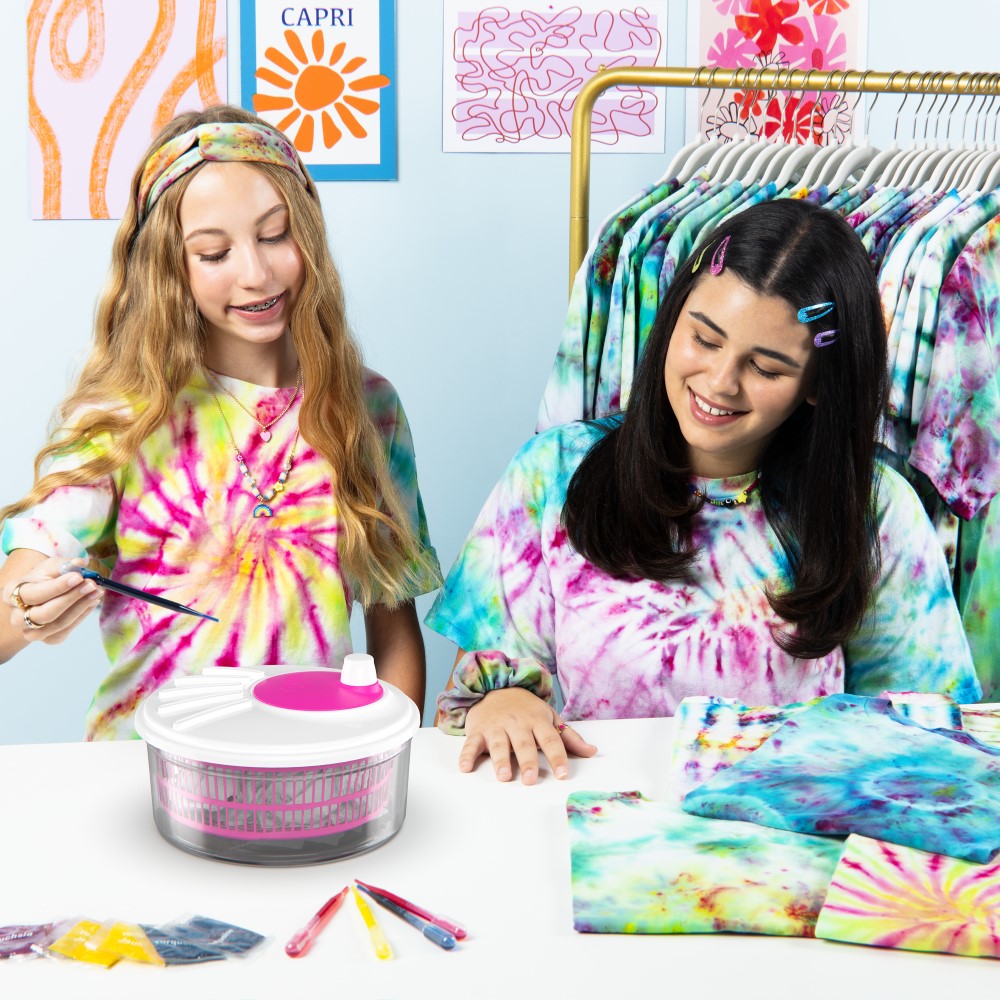 At Tulip, we make it easy to experience creativity! We are always looking to bring innovative color products to the market, and these newest additions are just the thing to bring a pop of color to your day. From painting activity kits to tie dye and more, there's something colorful for everyone to enjoy. Check out our new arrivals and get inspired to create something new with Tulip! 
Tulip Fabric Dye Pod Blackout
 With the new Tulip Fabric Dye Pods, it's easier than ever to breathe new life into your clothing and home textiles. These easy-to-use dye pods are perfect for revamping old t-shirts, faded jeans, or tired linens with fresh, vibrant color— just toss into the wash with salt for all-over, even coverage!
Tulip Spin Art Tie-Dye Studio
This new spin on tie dye will help you create one-of-a-kind designs in a fun and mess-free way! Place your fabric inside, give it a spin, and add your dye for a colorful tie-dye surprise. This innovative tie-dye kit is fun for crafters of all experience levels and makes a great gift for any occasion!
Tulip Painted By Me Kits
 Create custom painted ceramics with the Tulip Painted By Me kits! Choose from our collection of mugs, ornaments, figurines, and vase painting kits. Each kit includes paintbrushes and vibrantly colored paints— share the fun with friends create something colorful together! There are endless ways to decorate with the Painted By Me kits, so enjoy your hand-painted creations or gift them to someone special as a thoughtful, personalized gift!
Tulip Tempera Paint Sticks
Tulip Tempera Paint Sticks offer a mess-free alternative for your painting projects— no water or brush needed! This value pack includes 30 Tempera Paint Sticks in a must-have palette of classic, metallic, and neon colors. These paint sticks are super easy to use; just remove the cap, twist the base, and paint!
 Tulip Rainbow Spray Tie-Dye Kit
Experience an easier new way to tie dye with the Tulip Rainbow Spray Tie-Dye Kit! These ready-to-use spray dyes work on both synthetic and natural fiber fabrics— just shake and spray on the bold, beautiful color! Unlike our traditional One-Step Dyes, there's no need to wait for the spray dyes to set. Once the dye has dried completely, your colorful new tie-dye creation is ready!
Check out all of this season's new products in the New Arrivals section of our website and stock up now before the holiday rush! Show us what you're creating with these new Tulip products and tag us on social media @TulipColorCrafts!