DIY Personalized Family Welcome Mat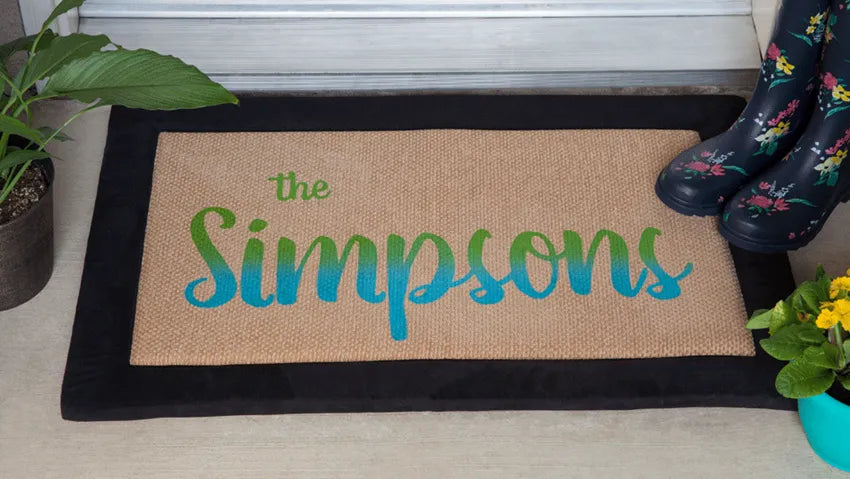 A great welcome mat is essential for a warm welcome into any home. Personalized welcome mats are even better! ColorShot makes it super easy to create a welcome mat all your own. 
What you need:
-Tulip Outdoor ColorShot in desired colors
-Blank doormat
-Desired stencil or pattern
First off, take your stencil/pattern, and place it on the mat to confirm exact placement.
Then take the ColorShot color of your choice and begin spraying over the stencil.
Here, we did two-tone ombre technique. But feel free to let those creative juices flow and use as many colors as you'd like. Or keep it simple with a single color.
Once you've colored the mat to your liking, remove the stencil.
Let the mat dry for 1 hour before putting it on display.
Now you have a fun, colorful doormat, ready to welcome anyone who visits your home. We think the family name is totally fitting for a welcome mat, but if you have a simple quote or few favorite words you love, feel free to use those!