DIY Puffy Paint Non-Slip Socks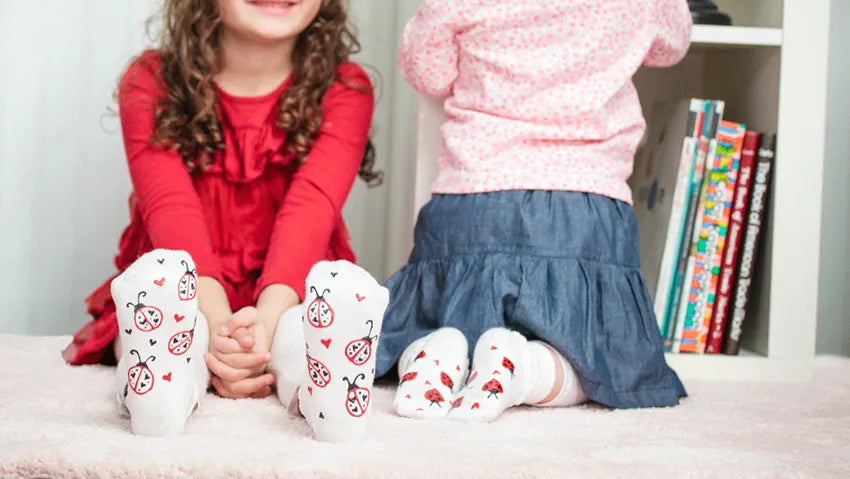 If you're a parent you know how valuable non-slip socks are for the little ones. Especially if you have hardwood in your home; those little gummy dots on the bottom are pretty much life savers. Unfortunately, not all socks are made like that, but that's okay because you can make them yourself! Tulip Dimensional Fabric Paint makes it easy to create one-of-a-kind socks that'll keep you from slipping up.
What you need:
-Tulip Dimensional Fabric Paint in desired colors
-Socks
-Cardboard
-Scissors
First take the scissors and cut out a piece of cardboard that will fit into the socks you're using. 
Place the cardboard into the socks. This prevents the fabric paint from bleeding through to the other side.
Now take the fabric paint and start designing your socks. This is where you let your creative juices flow! Once you're done designing your socks, lay them flat and let them dry for 4 hours.
Now that they are dry, they're ready to wear! With the holidays here, these are great as gifts! Now you don't have to worry about slipping and sliding around the house.