Fabric Paint Christmas Tree Wall Canvas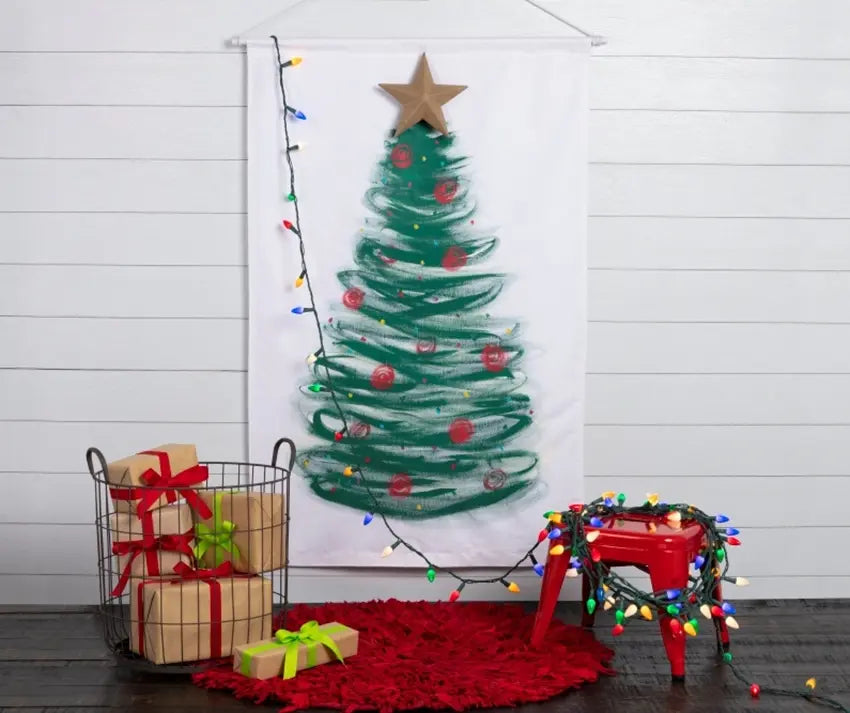 Whether you don't have enough space for a real Christmas tree or you're just looking to deck the halls with cool holiday wall art, this canvas Christmas tree will definitely put you in the holiday spirit! Made with Tulip® Soft® Fabric Paint and a simple wall tapestry, you can keep it traditional or get creative with bold colors, vintage vibes and more.
What you need:
- Tulip® Soft® Fabric Paint (desired colors)
- White canvas wall tapestry
- Paintbrushes
Lay canvas out flat on crafting surface.
Apply Holiday Green Soft Paint (or desired color) in swirling strokes to create abstract "Christmas tree." Allow to dry.
Apply dots of other paint colors for "lights." Let dry.
Apply round swirls for "ornaments." Let dry.
Hang up your tree for holiday wall art everyone in the family will love!