First Kiss Canvas High Tops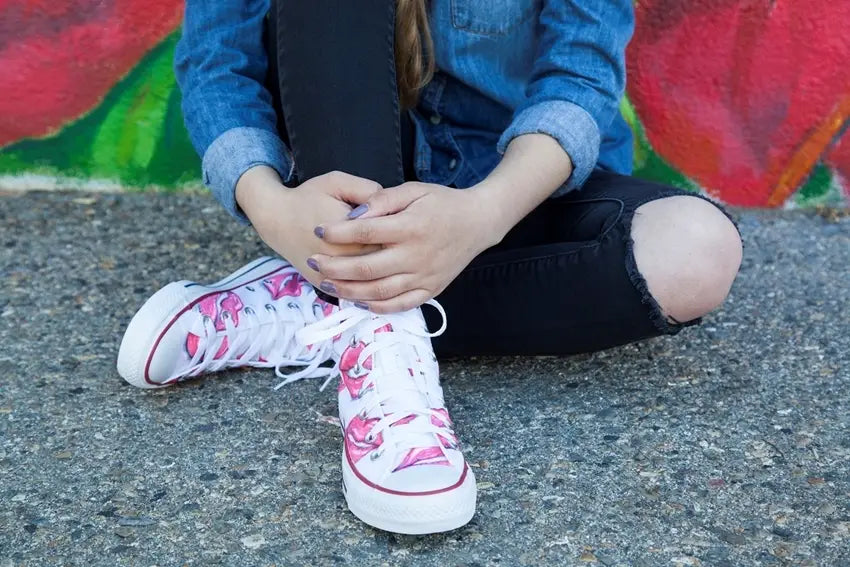 These kicks are sweeter than chocolate kisses! These pouty little high tops are everything right now. If you've been looking for your "solemate," look no further. With a little DIY magic and Tulip Permanent Fabric Markers, these babies are sure to capture your heart.  
Start by drawing lips outlines all over the shoes. I just free handed them in the lightest pink so I could gradually build up the color. But if you're not comfortable free the handing lip designs, you can always print out your favorite lip image and use that to trace lips onto the shoes.
Once my lip outlines were drawn out with the light pink fine tip marker, I filled them in using the red fabric marker.
Next, take the black marker to add a little bit of shading to the lips to help give them some contrast and definition.  
And just like that, you are ready to seal it with a kiss!