Flamingo DIY Pillow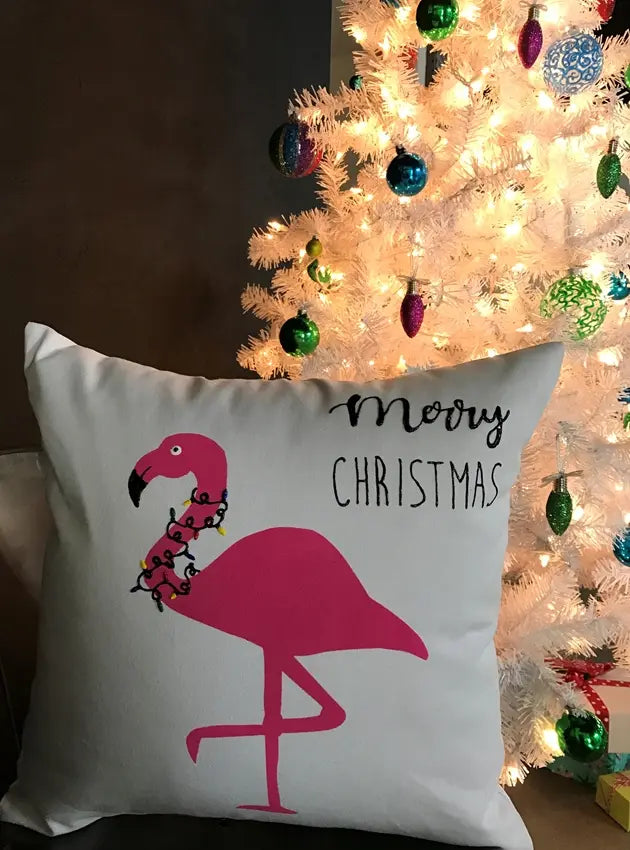 Flamingo Navidad! This DIY pillow cover is perfect for anyone who loves Christmas but is still in a summer state of mind. All it takes is a few items and you are ready to dress up the holidays.
What you need:
Tulip Dimensional Paint in a variety of colors
Tulip Color Shot Neon Pink
White Pillow cover
Freezer Paper
Start by printing out the pattern provided and tracing it onto freezer paper. Cut out flamingo design from the freezer paper and use a warm iron to temporarily adhere it to the pillow case. Making sure the freezer paper covers the entire pillow case to protect from paint.
Following the directions provided on the can apply one light coat at a time. If you would like to speed up the process in between coats I recommend using a blow dryer. Once dry apply 2 more coats. Let it sit for 30 minutes or blow dry.
Once it's dry carefully remove the freezer paper from the pillow case.
Use Dimensional paint to add desired detail to the flamingo. Let dry for 72 hours before washing.
This darling pillow is sure to be the talk of the party. Give it a shot and see what awesome designs you come up with!