Instax Photo Gift Jar DIY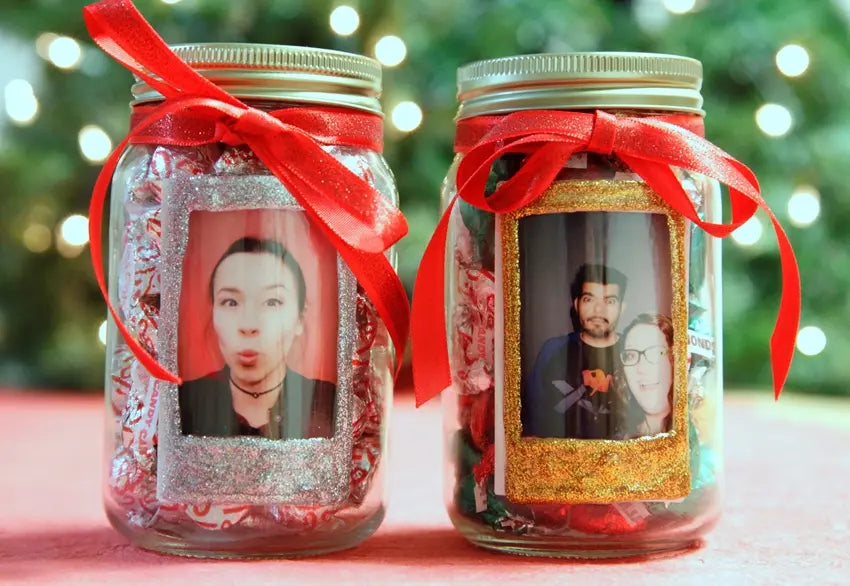 Nothing is better than a fun and personalized gift! Except maybe a gift filled with chocolate. These super cute mason jars only take a few minutes to make and they feature mini photos you take with your Instax Mini camera. 
What you need:
Tulip Fabric Dimensional Paint
Mason Jar
Ziploc Bag
Small Photo (we used one from an Instax mini 8)
Place small Photo into Ziploc bag. Press down and remove any air inside of bag.
Use Dimensional pain to trace around the photo. Like a cute little photo frame! Let it dry for a few hours.
Once it's dry peel it off the bag and place it on the jar.
Just add your favorite candy and a bow to complete the look!