Let It Shine T-shirt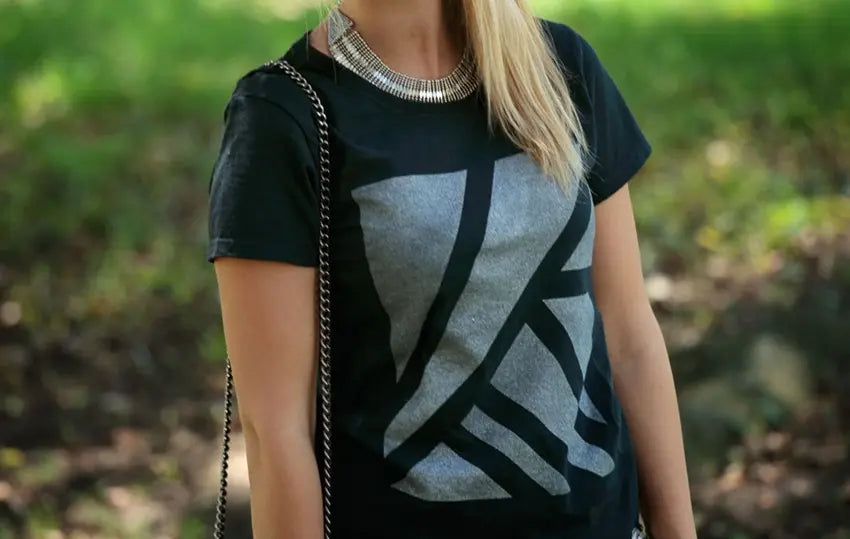 Let your stellar fashion sense shine with a DIY tee that looks designer! This quick and easy tutorial will show you why painter's tape and Tulip® ColorShot should be your new best friends.
Wash and dry your shirt without fabric softener before you start your project. Make sure to cover your work surface with a disposable tablecloth and insert freezer paper or a piece of cardboard into your shirt to prevent any potential paint seepage to the backside.
Use painter's tape to block off a large square section on the front of your shirt, then run random strips of tape across the square to create a cool, geometric design.
After you've created a design you like, tape paper towels around the rest of your shirt to protect it from potential overspray.
Spray several light coats of ColorShot spray over your design, letting each coat dry a few minutes before adding another.
Once you're happy with your paint coverage, remove the strips of tape and let your shirt dry completely.
See how easy it is to make something so chic? It's up to you whether you want to let your friends in on your little secret!