Make Your Own Festive Christmas Tee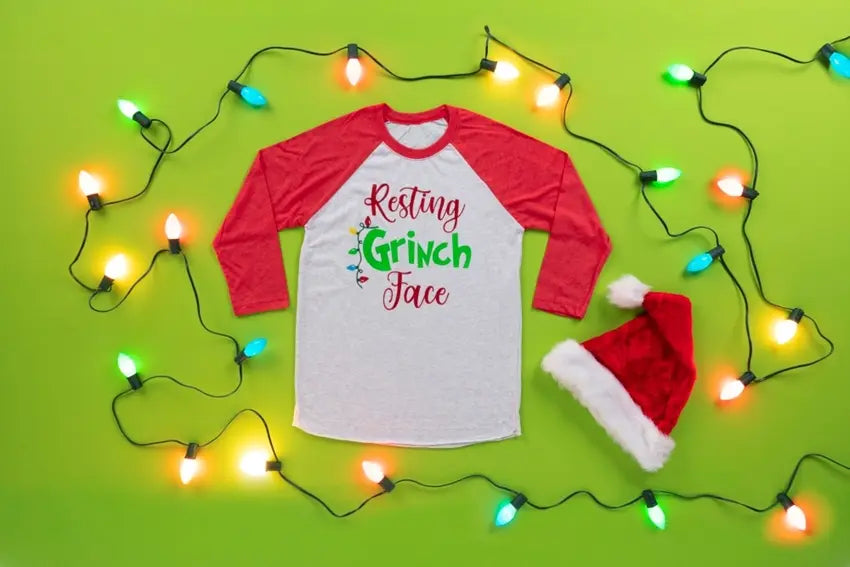 Get in the holiday spirit with a funny tee that's festive too! Quote art tees are a great way to show your personality (and sense of humor), and are so easy to make with Tulip ColorShot Instant Fabric Color. This Resting Grinch Face shirt is perfect to wear for just about any holiday activity - because who doesn't love anything Grinch related?! All you need is a pattern, some freezer paper and ColorShot to get creative with this project.
What you need:
- Tulip ColorShot Instant Fabric Color (desired colors)
- Freezer paper
- Printed quote art pattern
- Craft knife
- Iron
- Pen or pencil
- Painter's tape
- Protective plastic
First make sure your shirt has been washed and dried (without fabric softener). Iron it smooth and choose your ColorShot color palette.
Print word pattern in desired font. Trace onto freezer paper (non-wax side) and cut out with a craft knife.
Place a piece of freezer paper inside of shirt (wax side up) and iron over the shirt to create a temporary hold and to prevent any color from soaking through to the back side of shirt. Place pattern wax side down on shirt and iron in place.
Cover exposed areas of shirt with protective plastic. Tape pieces of freezer paper over areas of pattern that will be different colors than the first color you are spraying.
Spray first color of ColorShot over exposed areas of pattern. Spray several light coats instead of one heavy coat. When you are happy with the coverage, let dry, then cover these sections with freezer paper to protect from overspray.
Repeat covering and spray process for each color.
Once your entire design is complete, remove the plastic and freezer paper and let your shirt dry completely.
Now you're ready to rock around the Christmas tree in a super festive tee!