Personalized Glitter Tumbler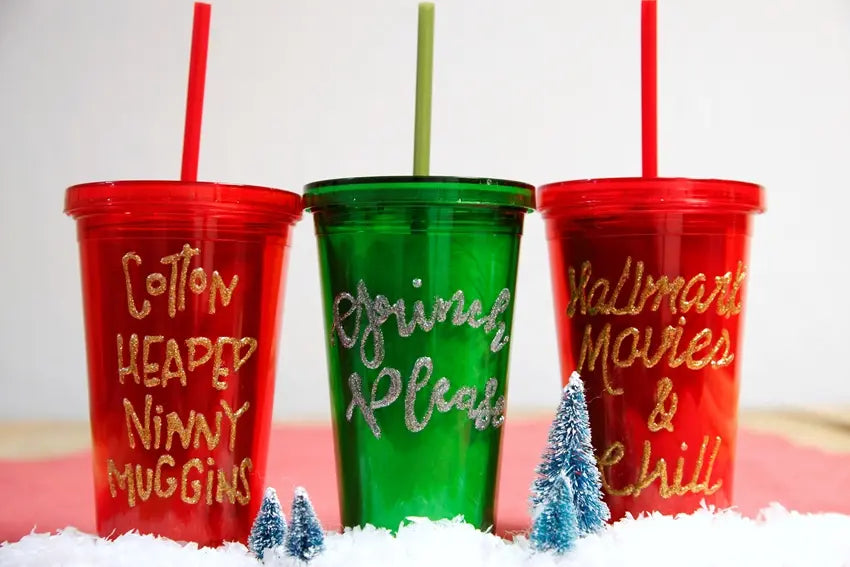 Here's to the season of giving! And what can be more perfect then giving a personalized tumbler to friends and family that you make using Tulip Dimensional Fabric Paint a.k.a. Puffy Paint!
What you need:
Tulip Dimensional Fabric Paint Glitter
Tumbler
First wash tumbler to remove any dirt or finger prints. You can freehand your design directly onto the tumbler and practice your had lettering skills. If you make a mistake doesn't worry just wash it off and start over. Or you can simply print out the design you like place it in the tumbler, and use your desired dimensional paint colors to trace over the design. Let it dry for 4 hours.
How cute are these tumblers ! Just add a bow and they are ready to be the perfect gift.