Credit Card Paint Technique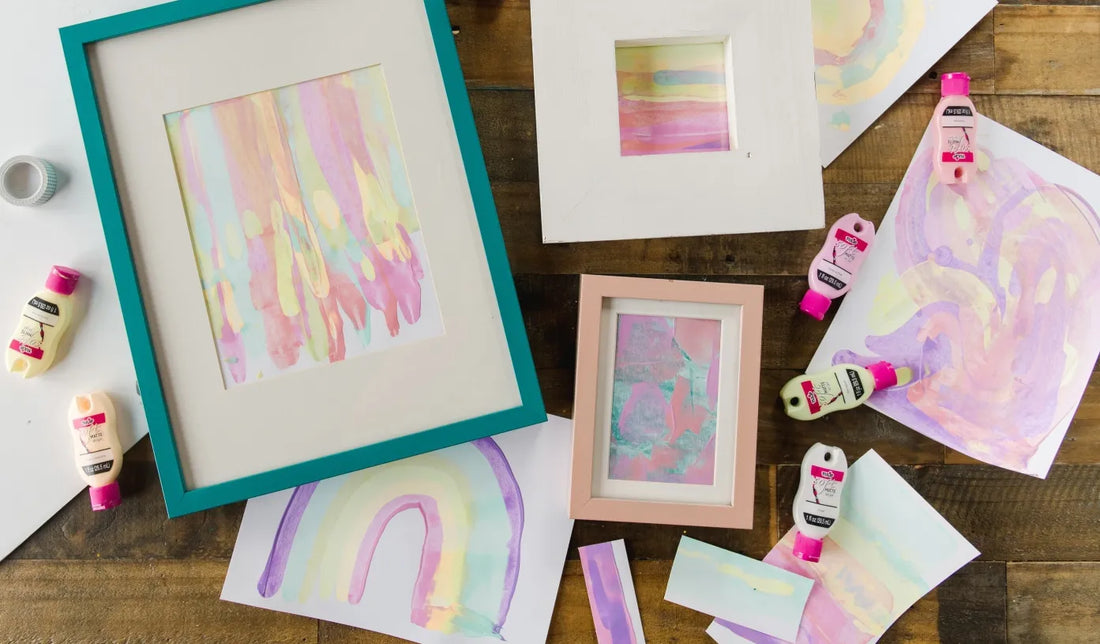 Looking for a project that will allow your kids to get as creative as they want? This colorful scrape art tutorial from Oh Yay Studio is just the thing you need! Paint scraping is a fun and easy way for kids to experience painting techniques that teach them about color mixing, textures, and more. Grab your favorite Tulip Soft Paints and let your kid's inner artist emerge!
Step 1
Gather supplies and set up your work station. This tutorial uses Tulip Soft Fabric Paint Pastels, but you can use any Brush-On Fabric Paint palette that you and your kids prefer! Make sure your work station has a smooth surface to avoid unwanted textures in your paint scraping art.
Step 2
Use washi tape or a clipboard to hold down your cardstock so that it doesn't move around when you work on your paint scraping art. Apply small dabs of paint onto your paper where ever you'd like! Keep in mind that a little paint goes a long way with this technique.
Step 3
This is the fun part— it's time to scrape paint! Use an old credit card or gift card to scrape the paper in one swift motion. Feel free to play around with the motion in which you scrape—you can try making a rainbow arc, squiggles, swirls, shapes, or just scrape from top to bottom.  Scrape toward the edge of the paper if you can, and wipe off any excess paint with a paper towel.
Step 4
Set your paint scraping art aside and allow to dry completely. Once they are dry, cut the paper down to size for framing, for a bookmark, for a notecard, or however you'd like!
Will you be making paint scraping art of your own with Tulip Soft Fabric Paints? Show us your masterpiece and tag us on social @TulipColorCrafts!