How to Design a DIY Dress with Fabric Marker Doodles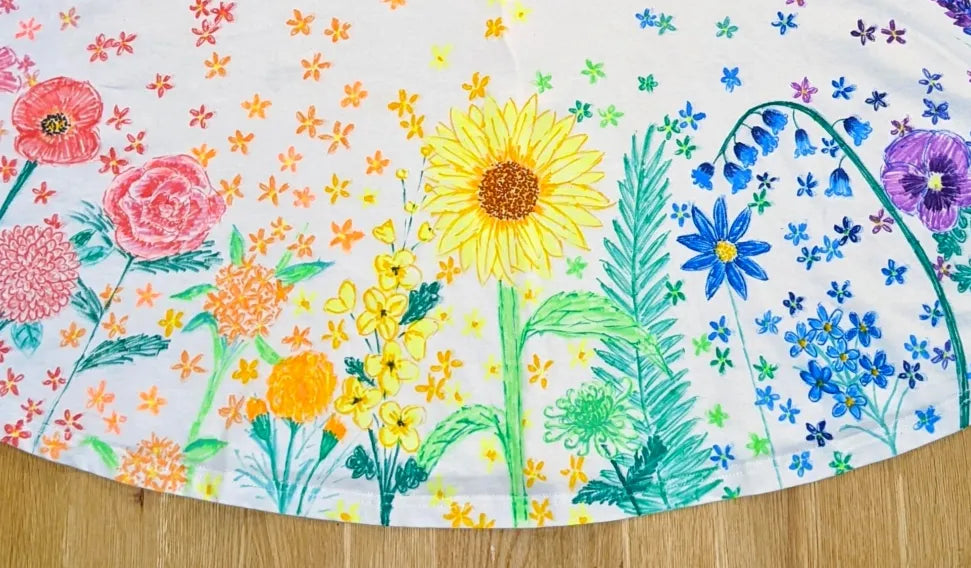 This tutorial from BrightDayDesign will show you how to create a DIY dress with unique drawings and doodles using Tulip Graffiti Bullet Tip Fabric Markers!
Step 1
Gather the supplies for your DIY dress. We recommend using the Tulip Graffiti Fabric Markers so that you have tons of colors to doodle and draw with! Prewash and dry the dress and lay flat, smoothing out any wrinkles. Place a piece of cardboard between layers of fabric to prevent color from seeping through.
Step 2
Doodle on your DIY dress however you'd like! For this project, BrightDayDesign opted for a beautiful rainbow of floral drawings. Start with pink and red flowers on one side of the dress and doodle your way through the rainbow.
Step 3
Continue drawing flowers with every color of the rainbow! Get creative with the doodle details to really personalize your DIY dress!
Step 4
Once you're happy with your drawn-on designs, your DIY doodle dress is ready to wear! Machine wash on gentle cycle after 24 hours. Tumble dry low.