5 Bag Makeovers with Fabric Paint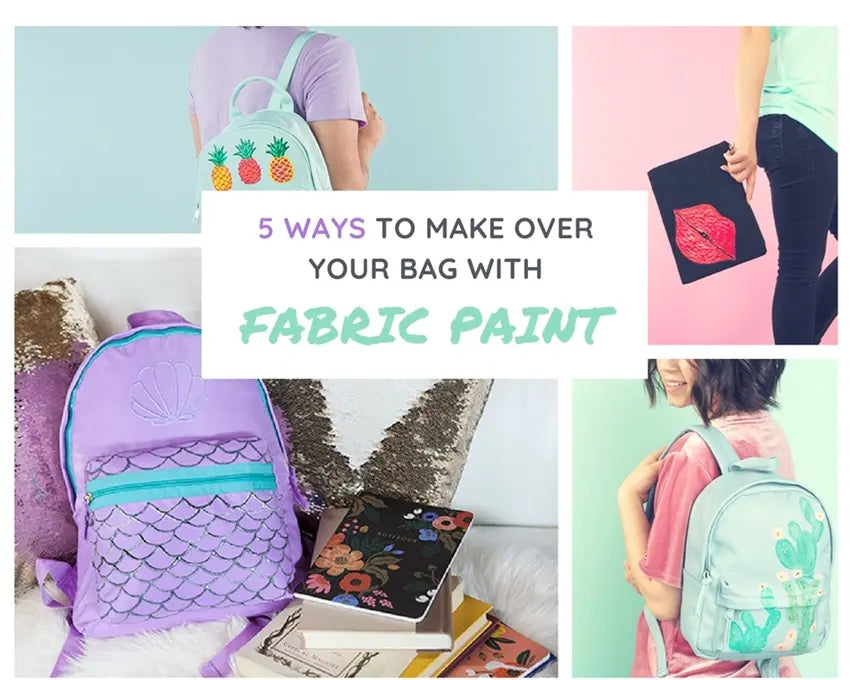 Back-to-school season is in full swing! Whether you're looking to save on supply spend where you can, or you just want a bag that no one else is toting around this school year, Tulip Fabric Paint is a fab way to revamp last year's tired old backpack or give a simple one fun personality in your own awesome style.
What you need:
- Tulip Puff Paints- favorite colors
- Tulip Soft Fabric Paint - favorite colors
-Glitter (if desired)
-Bag/backpack
If you haven't embraced the pineapple trend yet, then you haven't really been living. Who doesn't love pineapples?! Created with Tulip Puff Paints in ultra bright colors, this bag has a fun pop art feel with everyone's favorite fruit as the star of the show.
For all of the forever mermaids out there, this ocean-themed backpack is so easy to make with Tulip Puff Paints in pretty metallic colors. Create mermaid tail vibes with simple curves in a repetitive pattern. 
Maybe you don't need to haul around a big backpack, or maybe you're looking for a flashy way to store your makeup or other school essentials. You can never go wrong with a set of bright red lips accented with shimmering red glitter. Get the look with Tulip Puff Paints in and glitter if desired.    
Cactus designs are still a thing, so get out your Soft Fabric Paint and give your bag a cactus motif that reminds you of summer fun all year round.
Getting a little wild is never a bad idea (not usually anyway), especially when it comes to your makeup bag or clutch. Create zigzag motifs in electric dimensional colors for a custom bag that's super easy to make but looks like you snatched it up from a store.