5 Easy DIY Mother's Day Gift Ideas with Tulip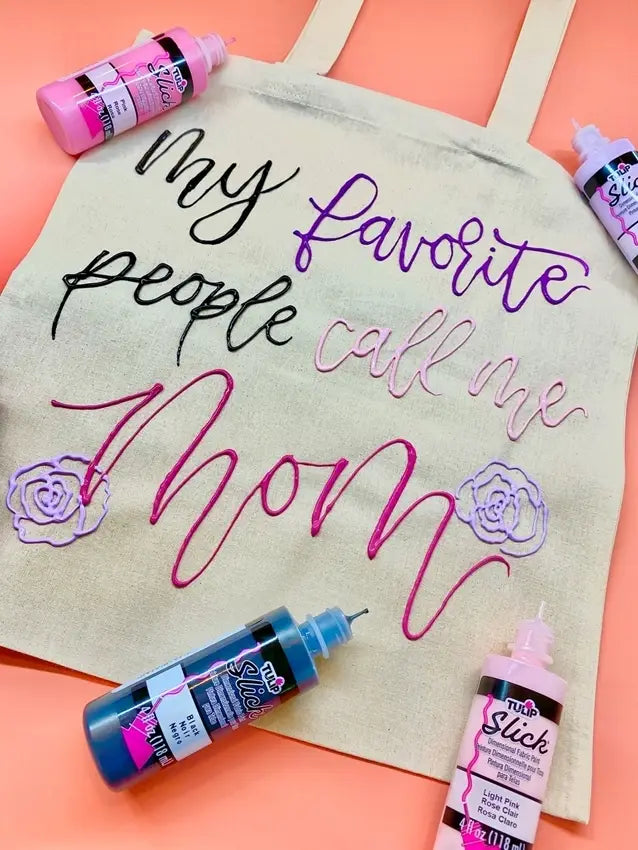 Celebrate Mom with a unique gift that she'll cherish forever! Mothers everywhere love receiving thoughtful handmade gifts. Plus, kids will love expressing their creativity with these crafts! Grab your favorite Tulip Color products and get inspired to create something special for the special lady in your life with this list of easy DIY Mother's Day gift ideas.
This DIY Mother's Day gift idea is perfect for the mom who loves gardening. Show mom how much you care with a set of matching butterfly garden aprons—one for her, and one for you! Once you've made these adorable aprons with Tulip ColorShot Instant Fabric Spray, spend some quality time with mom in the garden. She'll love making precious memories together!
Gather all the girls in the family for this DIY Mother's Day gift idea! These matching mommy and me tie-dye dresses are a fun and fashionable craft for all ages. Plus, it's a great way to celebrate a multi-generational Mother's Day! Use your favorite Tulip One-Step Tie-Dye Kit to dye your dresses and get ready for some ultra-colorful fun!
This custom tote bag is a great DIY Mother's Day gift idea for a mom on the go! Use Tulip Dimensional Fabric Paints in mom's favorite colors and create a cool custom tote that's perfect for beach days, play dates, brunches, and more. You can't get something like this in stores!
This simple DIY Mother's Day gift idea is perfect for the little ones to create on their own! Supply them with a blank canvas, some Tulip Dimensional Fabric Paints, and let them create a cute craft for mom to show their love and appreciation. The handprint can get a little messy, so be sure to supervise!
Step your game up this Mother's Day and don't just buy mom a bouquet of flowers—give her the whole plant instead! Luscious plants get an extra pick-me-up with a custom flower pot fabric wrap painted with Tulip Soft Fabric Paints. This simple DIY Mother's Day gift idea is great for moms with a green thumb, and can be customized with any color palette!
What other DIY Mother's Day gift ideas do you have? Tag us on social media @TulipColor and show us what you made for mom with Tulip!