5 Glow-in-the-Dark Painted Pumpkin Ideas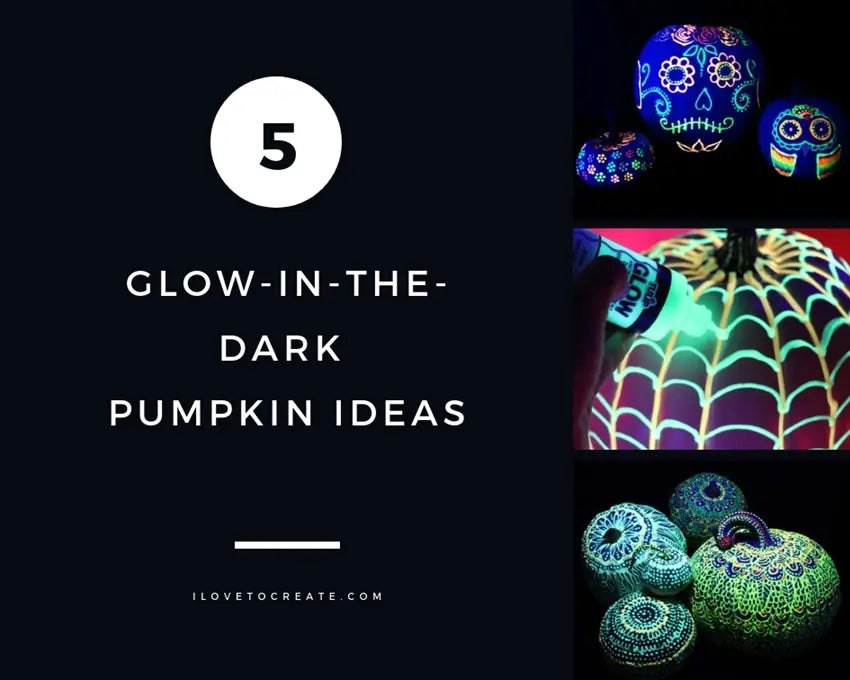 If you're already thinking about decorating for Halloween, you are not alone! We're totally getting into a spooky state of mind around here, and one of our favorite ways to prep for Fright Night festivities is making glow-in-the-dark pumpkins. They're easy (and fun!) for all ages to create, they last longer than real pumpkins (and hey, are less messy too) and they're perfect for adding a ghoulish glow to Halloween parties, your front porch or where ever you place them! Here's a roundup of our favorite glow-in-the-dark painted pumpkin ideas for this year:
What you need:
- Real or faux pumpkins (we like faux so they last)
- Tulip Glow Dimensional Paint
How cool are these glow pumpkins from Sam at Color Made Happy?! Get creative like Sam and make sugar skull designs, animals and other patterns; they will all look amazing!
Pumpkins don't always have to be scary; these beautiful boho pumpkins from Alisa Burke are still some of our absolute favorites. Simple repeating patterns make for a stunning motif that stands out in the dark.
Jaderbomb is no stranger to glow-in-the-dark pumpkins! If you've been following our blog for a while, you've certainly seen her get super creative with some glow paint and a set of pumpkins.
More sugar skulls please! With a side of kitschy humor. We love these Sugar Skull Pumpkin Pails that are great for your trick-or-treat haul, or for setting on display while not in use.
You don't always have to create creepy faces or intricate designs ... Pumpkins with Halloween themed words are also fun, and super easy to make! You can even use them for clever signs at your Halloween party.