Cheshire Cat Glow T-shirt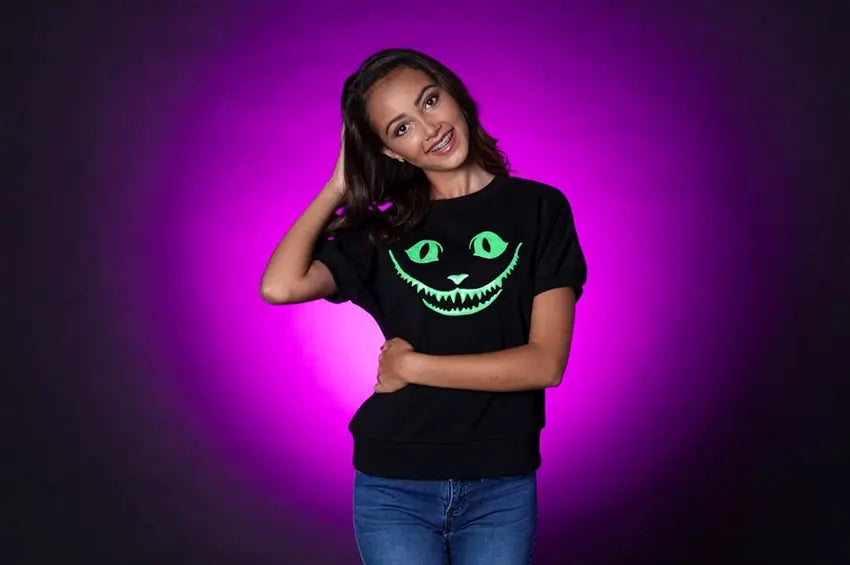 Go mad with this glowing Cheshire cat T-shirt that's grinning from ear to ear! Fill in the features with Tulip Glow Paint for the perfect way to light up Halloween night.
Insert a large piece of cardstock inside shirt to create a stable crafting surface.
Use chalk pencil to draw desired cat face onto shirt front.
Use Green Glow Dimensional Paint to fill in design.
Allow to dry and remove cardstock from shirt.