Christmas Lights Sneakers for Handmade Gifts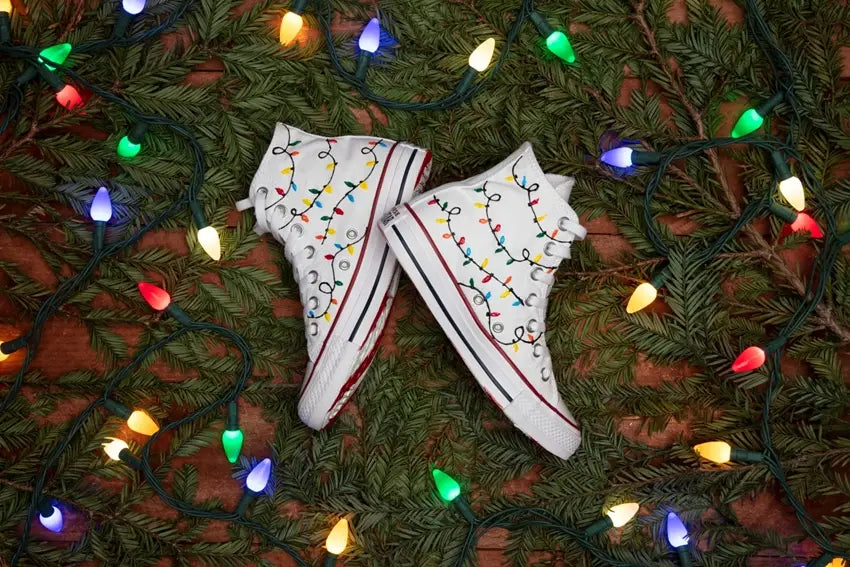 Show your holiday spirit all the way down to your toes with these adorable Christmas light sneakers. Or, make them as a fun handmade gift for a friend or relative who just can't seem to get enough Christmas! They are so easy to make using Dimensional Fabric Paint for a fun dimensional effect. Then, add candy cane stripes to the bottoms as a sweet added touch!
     Use Black paint to create the string light cord. Let dry.
     With desired paint colors, create small colored lights by forming a small almond shape. Let dry. 
     Once dry, tape off shoe to spray the soles. 
     Spray the entire sole of the shoe white. Let dry.
     Tape the bottom of the shoe and spray it with red. Let dry.