Dazzling Glitter Personalized Stockings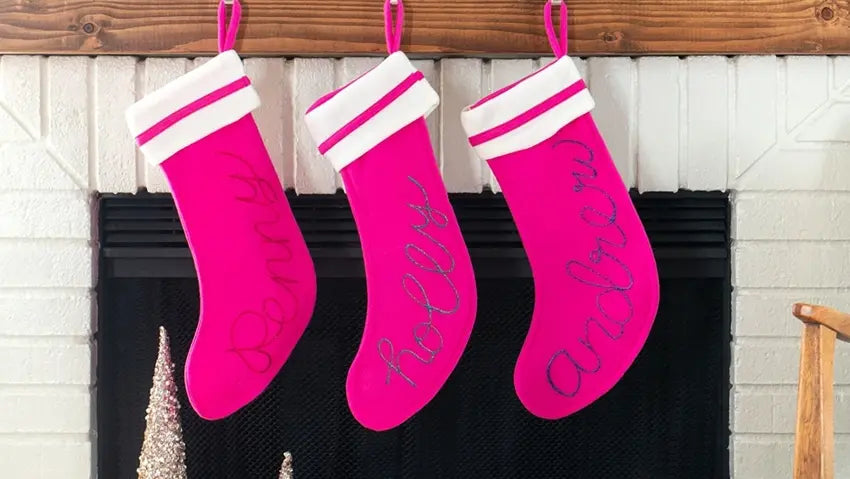 While being nice all year is what truly matters, there's only one way to ensure there will be absolutely no coal in your stocking this holiday season. What might this secret trick be? Why, having a dazzling stocking that mesmerizes Santa, of course! Club Crafted shows you how you can use Tulip Dazzling Glitter Paint to easily make sparkling, personalized stockings for the whole fam that you can display year after year! Santa will be so impressed, he won't even think twice about filling them with anything other than presents!
What you need:
- Tulip Dimensional Dazzling Glitter Paint
- Fabric stockings in desired colors
- Washable marker or chalk 
- Freezer paper or wax paper
Lay the stocking out flat. Use a washable marker to write out your name in your favorite style of lettering wherever you'd like on your stocking.
Mistakes are welcome! That's why the marker is washable. You can wash the stocking as soon as your painted design has set, so any errors will vanish.
Once your name is drawn out to your liking, trace over it in Tulip Dazzling Glitter Paint.
Let dry completely and wash if needed (on gentle cycle or hand touch up with a damp cloth) to remove any stray marker lines.
Now your stockings are ready to shine brighter than the fireplace they are hanging above!