DIY Faux Cross Stitch Heart Socks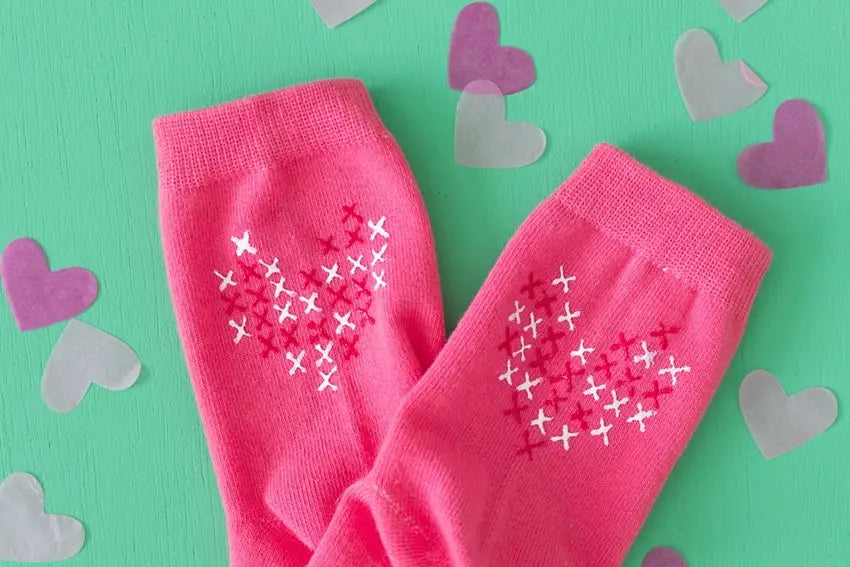 As Valentine's Day approaches, you may be thinking about what to wear for the occasion. No matter your plans, a handmade pair of cross stitch heart socks are a great way to show your spirit, and you can wear them with tennis shoes, heels or sandals – that's right, this is back in style! Rather than actual cross stitching, use Tulip paints for easy writing and finish your socks in less than 30 minutes.
What you need:
• Crew socks
• Tulip Puff Paint
• Cardboard
Step 1: Insert small pieces of cardboard into the socks with the flat side facing the back.
Step 2: Draw an 'X' in the middle of the back of the sock to start the bottom of the heart.
Step 3: On top of that, draw a line of 3 'X's, then 5, then 7, following the below pattern. Keep the color pattern random if desired.
Step 4: Once you've created an upside-down pyramid, draw 'X's only on the sides to create a heart shape.
Set aside to dry for several hours or overnight.