DIY Glow Slime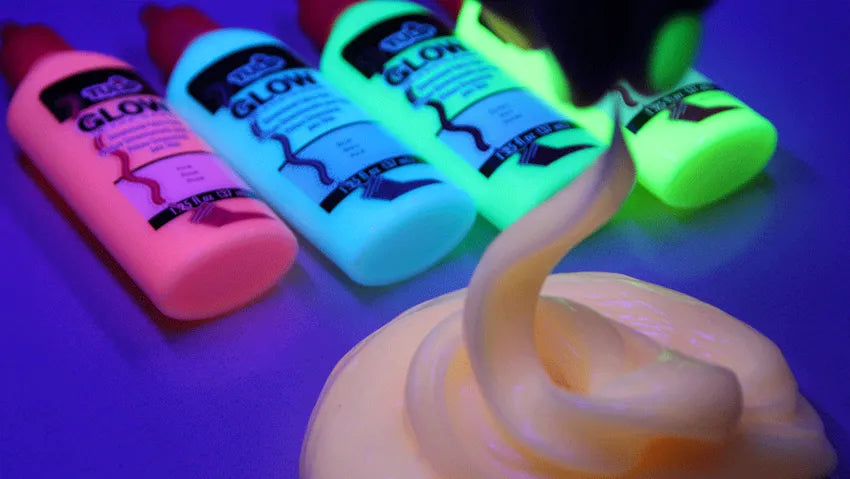 Guess what, we're about to put yet another twist on this fun DIY slime project for the kids. You've probably already done colored slime or glitter slime, but have you created GLOW slime? We didn't think so! Grab the kids and take notes because this is a project you'll have fun creating with Tulip Dimensional Glow Fabric Paint and Aleene's Clear Gel Tacky Glue.
What you need:
Here's what you'll need:
Baking Soda- 1 Tbsp.

Contact solution-1 Tsp.

Bowls (number of bowls depending on how many colors you want to create)

Rubber Spatula (for mixing)
In this video, Abbe of Make Me Crafty creates 4 different glow colors, however, you could do as many as you'd like.
First, you'll want to empty and entire 8oz. bottle of Aleene's Clear Tacky Gel into a bowl.
Next you're going to put in 1 tablespoon of baking soda and mix.
After mixing, you'll add the contact solution and stir.
Now the fun part! Squeeze the desired glow color of Tulip Dimensional Glow Paint and mix once more.
If you want to do other colors, just repeat the steps! Once you have all of your colors done, stretch and lay them out side-by –side. Then join them together and now you have rainbow slime! Have fun!