DIY Holiday Welcome Mat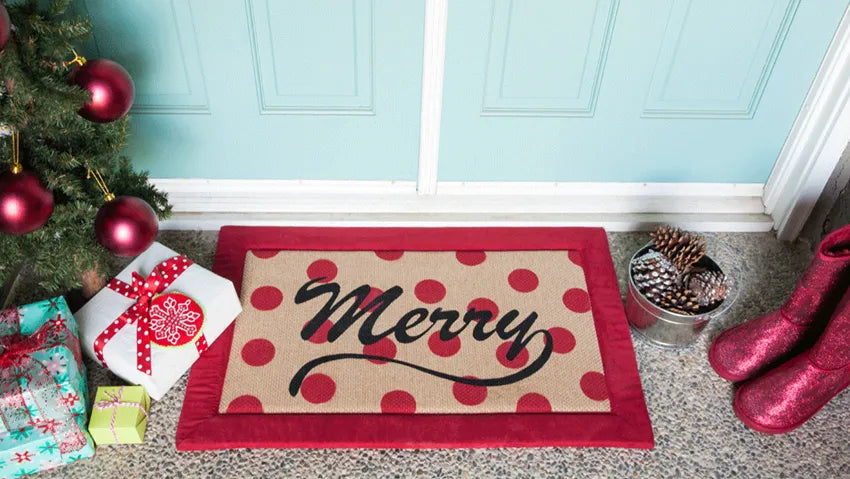 We love outdoor holiday décor just as much as we love indoor holiday décor. And we know how important it is to leave a lasting first impression. How do you do that? With a great welcome mat of course! There's nothing like a warm welcome full of holiday cheer. Tulip ColorShot Instant Fabric Color is great for adding your favorite holiday colors to your outdoor décor.
Take the welcome mat and spray a 2-inch think border around the edges.
Once that is dry, take your circle stencil and start to spray polka dots onto the mat. Be sure to cover the parts of the mat that you don't want colored.
Keep in mind that you don't have to do polka dots. If you have painter's tape, to help guide you, then you can spray on stripes. Still super cute!
Once your design is dry, take the stencil of your word(s) of choice and place over the design. Spray your desired color over the stencil. Again, cover the parts of the mat that you don't want colored.
Let the whole mat dry for 24 hours before putting it out.
Now that it's dry, place it in front of your front door. Guests will be welcomed with all of the perfect holiday feels. ColorShot makes it easy give your outdoor décor a colorful look.