DIY Tuxedo Jeans with Fabric Spray Paint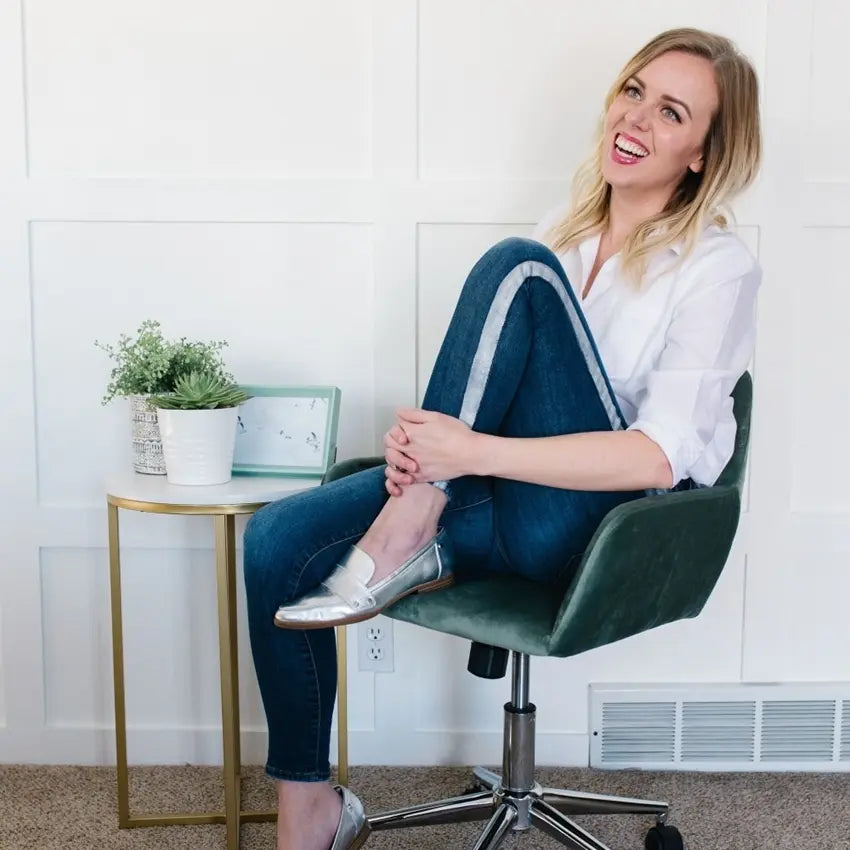 Tuxedo pants are one of those wardrobe staples that just never get old. They're always in style, they go with anything, and they're guaranteed to look cute everywhere you go. This pair of tuxedo jeans from Pretty Life Girls is a more casual variation that looks just as fantastic, don't you think? Perfect for Friday at the office or an afternoon at the movies, these tuxedo jeans are a super easy upcycle idea using an old pair of jeans you already have, Tulip® ColorShot Instant Fabric Color and strips of masking tape. Read on for the simple tutorial!
Make sure your jeans are clean and dry before painting (without fabric softener for best results). Cover your work surface with a disposable plastic table cover to protect from any accidental overspray.
To create your tuxedo stripes, fold the jeans in half lengthwise so your side seam is facing upward. Run strips of masking tape down the entire length of the leg, leaving about an inch of space in between the tape strips. Flip over and repeat on other leg.
Cover the exposed sides of the jeans with protective plastic, heavy paper or paper towels to protect from overspray, then spray several light coats of ColorShot onto the jeans in between the strips of tape. Let dry between coats, and repeat until you are happy with the coverage.
Remove the tape and repeat for the other leg. Let dry completely.
And that's it! You can have yourself a set of tuxedo jeans in a quick afternoon with a little help from ColorShot!