Enchanted Glow 3D Paint Bat Mask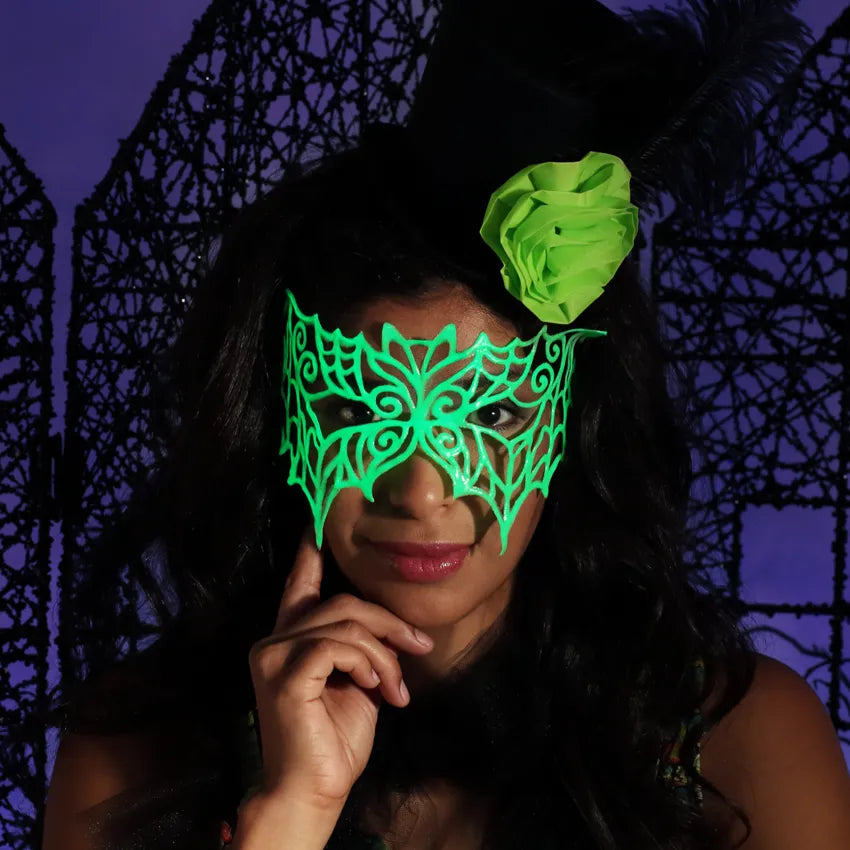 We're a liiiiittle obsessed with all things that glow for Halloween! Costumes, decor, you name it, we love it. We also love Halloween costumes and decorations that are easy to make and take very little time (because who has a lot of time these days?!) ... This Enchanted Glow 3D Paint bat mask is wickedly easy to make and will be a hit at all of your Halloween festivities this year, whether you're at the office, a party or just handing out candy to trick-or-treaters.
Place pattern on work surface with freezer paper shiny side up over the top of pattern. Tape down to hold in place. Place tulle over freezer paper and tape down to hold in place.
Use Green Glow Dimensional Paint to trace over pattern lines. Let dry.
Once the paint has completely dried, peel tulle off of freezer paper and cut excess fabric off to create mask. 
Trim excess tulle from around edges, then cut out insides of eyes and create slits on the sides for ribbon.
String ribbon through slits on sides of mask and knot to hold in place.
Now you're ready to win "most creative costume" at your Halloween soiree!