Espresso Yourself Tie-Dye Tee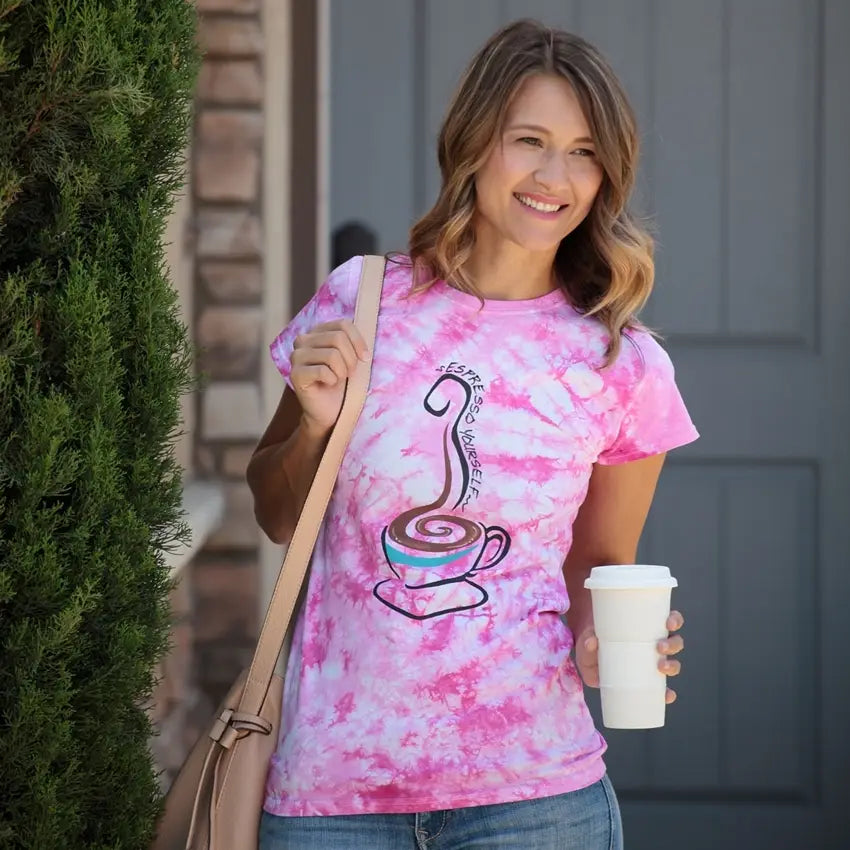 Calling all coffee lovers! Sip your on-the-go java in style with a tee that's totally you! Check out this tutorial to see how easy it is to express your love for espresso with a bright tie-dye T-shirt adorned with a cute coffee cup graphic. We know you'll love it a latte!
Before you start tie dyeing, wash your T-shirt and prep your work surface with supplies from the kit. Once the shirt is clean, take it directly from the washing machine and lay it on your covered work surface. 
Scrunch the damp shirt into a tight bunch then bind with rubber bands to keep fabric scrunched tightly together. 
Add dye randomly onto scrunched fabric. Flip and repeat on backside. One you've added dye to your liking, cover the shirt with plastic to keep damp and let set for 6 to 8 hours or longer for best results. Follow kit instructions for laundering.
Once the shirt has been washed and dried, iron it smooth. Transfer the pattern onto a sheet of freezer paper and cut out with a craft knife to create a stencil, then iron the pattern waxy side down onto the front of your shirt.
Brush paint over stencil openings.
Remove stencil and let paint dry completely.
Now you're ready to put some pep in your step!