Fabulous Furniture Makeover with Tulip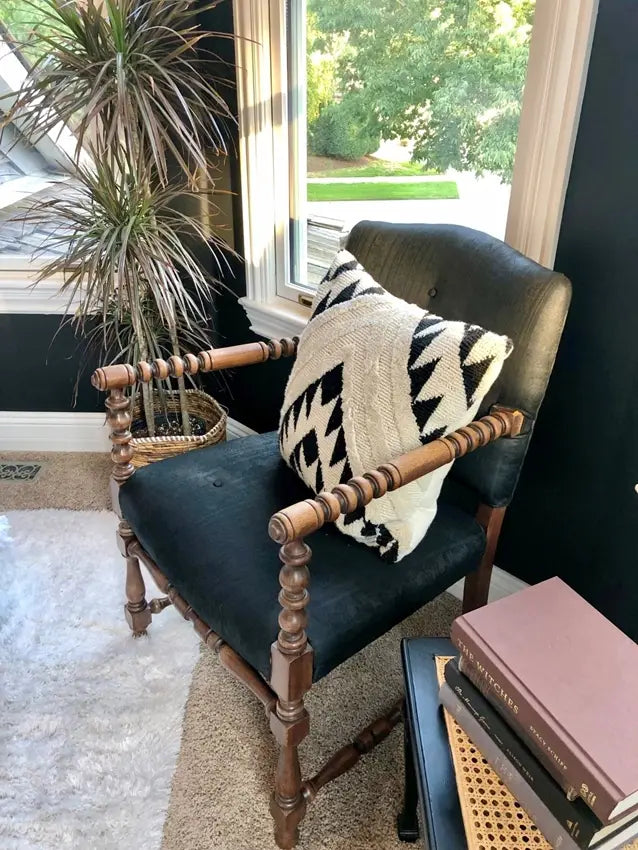 Looking for an easier alternative for projects that need a little reupholstery? Try Tulip ColorShot Interior Upholstery Spray! Learn how to give old furniture a fresh new look with this tutorial from Ashley Lowe. With a wide variety of colors to choose from, it's easy to customize your home décor with Tulip!
What you need:
-       Tulip ColorShot Interior Upholstery Spray
-       Vacuum
-       Drop Cloth
-       Painter's tape
-       Garbage bags
-       Scissors
Before you get started on your project, vacuum the furniture you'll be using. A bristle and crevice attachment work great for thorough cleaning! Lay a drop cloth onto a well-ventilated area, such as your driveway or back yard, and place your furniture on top. 
If your furniture has material that you don't want painted, such as the wooden arms and legs of a chair, use painter's tape around the edges of where the fabric and wood meet. Cut strips of garbage bags to the appropriate size and wrap the bulkier parts of the legs and arms of your furniture. Secure with more painter's tape as needed. This will prevent overspray on the areas that you don't want painted!
Now for the easiest part: paint! Shake the can of Tulip ColorShot Interior Upholstery Spray for at least a minute, hold the can 6 to 8 inches away from the fabric, and spray with smooth, even strokes. Apply one coat at a time, waiting 5 minutes to dry between coats. Add additional coats to achieve desired color and intensity.
Allow your painted furniture to dry completely for at least 72 hours, then carefully remove the painter's tape and garbage bags. Your furniture makeover is now complete! Bring your refurbished piece inside and decorate with matching throw pillows to make it extra comfy!
Are you upcycling your thrifted furniture finds with Tulip? Show us your creations on social @TulipColorCrafts!