Glitter Monogram Ornaments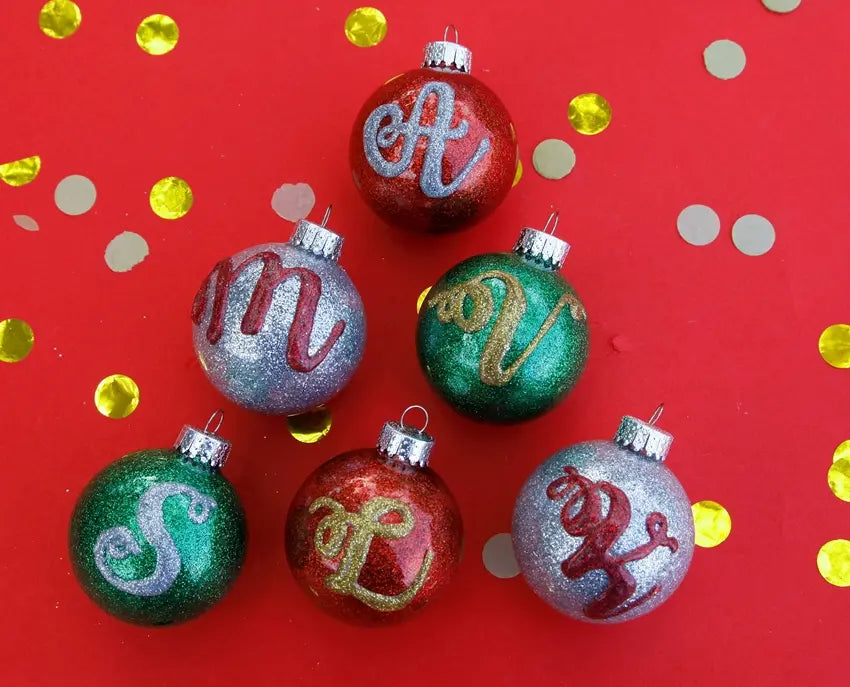 If you are obsessed with glitter and all that shines like I am, you will absolutely enjoy making these super cute monogrammed glitter ornaments. And you know what?  They could not be easier to make…promise! With only a few simple steps your personalized ornaments will be ready to go and your tree will have the sparkle it deserves.
What you need:
Tulip Glitter Dimensional Paint in a variety of colors
Aleene's DIY Glitter Ornament Adhesive
Glitter
Glass Ornament
Ziploc® sandwich bag
Letter Print Out
First, slide your desired letter inside the bag and press down on bag to remove as much air as possible and zip bag closed. Remove cap and tap paint on paper towel to remove any air bubbles and try a few practice squeezes on paper towel. Use desired dimensional paint to fill in the letter. Let dry for 2-6 hours.  
Next pour adhesive into the ornament, and rotate it to completely coat the inside of the ornament. Pour excess adhesive back into the bottle.
Add glitter to wet interior and sake until the ornament is completely coated. Carefully peel the dry letter of the bag and apply it to the ornament.
Ready, Set, Sparkle.