How To Dye Sun Faded Patio Furniture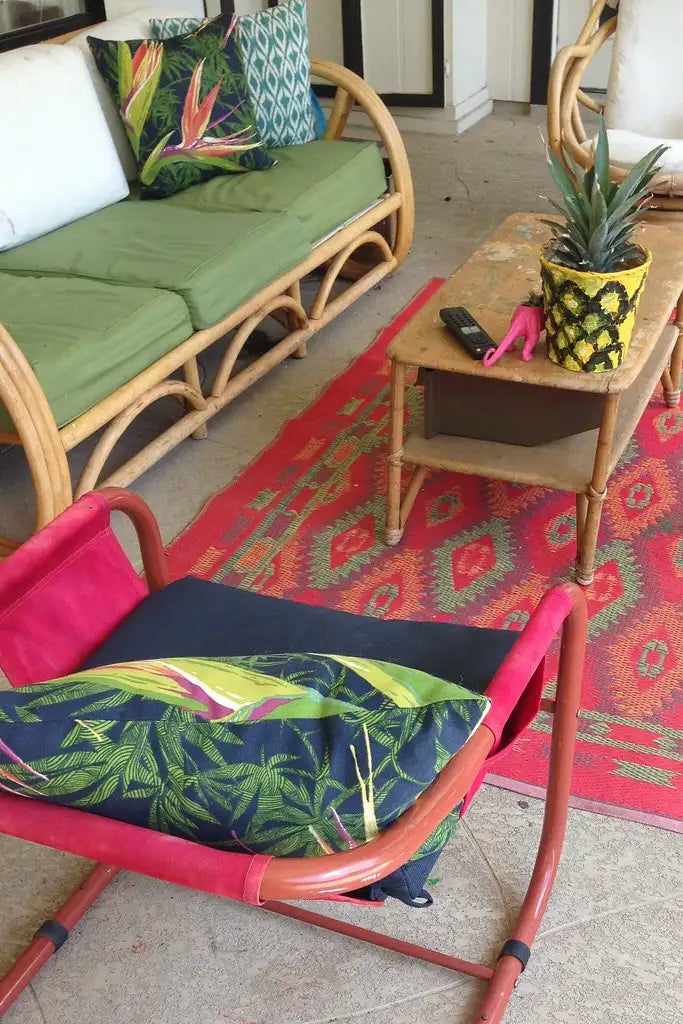 I nabbed an amazing piece of vintage patio furniture at a Salvation Army last year. The problem was the color of the canvas on the chair and footstool looked like it had been sitting in the sun since 1978. Enter Tulip One-Step Extra Large Dye. This was just what I needed to add a pop of color back to my chair and footstool.
SUPPLIES
– Canvas Chair
– Water Hose
In most cases when dying something you would pre-wash it to remove any sizing. That was hard to do since the canvas was attached to my chair and stool. Instead I just rinsed it well with a water hose.
While my chair was still wet I saturated all the fabric in dye. I let this sit overnight on the chair.
The next day I rinsed the chair and stool well with a water hose until the water ran clear. Just to be sure no wet swimmers sat in the chair and walked away red I also gently scrubbed the chair with dish soap and water.
My once faded chair now zings with color and looks amazing on my patio.
Now I'm debating give my patio couch cushions the shibori treatment!
Check out more fun from Jennifer Perkins on
her blog
.
Head over to our
TIE DYE YOUR SUMMER
site for even more inspiration, how-to's, and fun videos to get you mega-inspired for some DIY summer fun!