Modern Puffy Paint Easter Eggs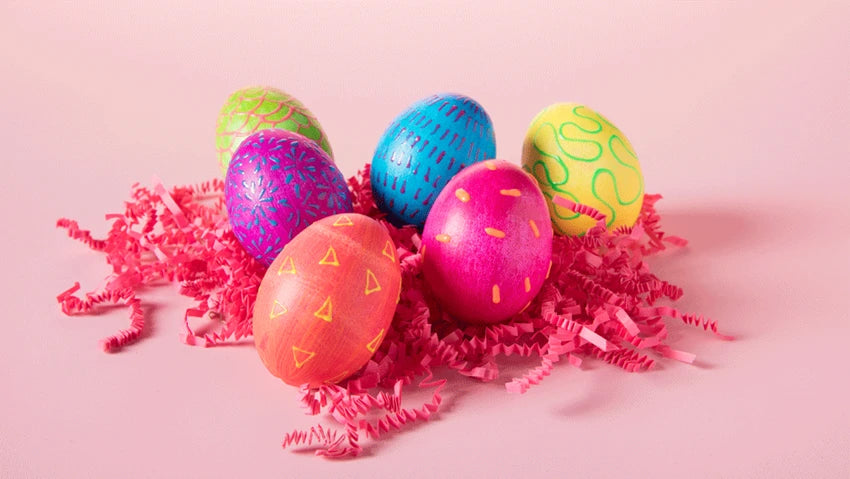 This year, get a little more creative with your Easter eggs. Of course you can always dye them, but have you ever gone a step further and designed them with Puffy paint? Well you're about to! Tulip Dimensional Fabric Paint makes it fun and easy to decorate Easter Eggs in ways you never thought before. Try swirls, stripes, polka dots, monograms and so much more! Let's get started! 
What you need:
Tulip Dimensional Fabric Paint (in Neon colors)
Eggs
Paper towels
First, clean the eggs or hard boil them.
Then use food coloring or store bought egg dye and dye the eggs in desired colors. 
Use the neon dimensional fabric paint to create designs all your own on the eggs. Once you're done, let the eggs dry.
Now you have colorful, creative eggs that the Easter Bunny will be jealous of. A great use for these is to put them in a basket and use as a table centerpiece or props in a photo!