Motivational Quote Art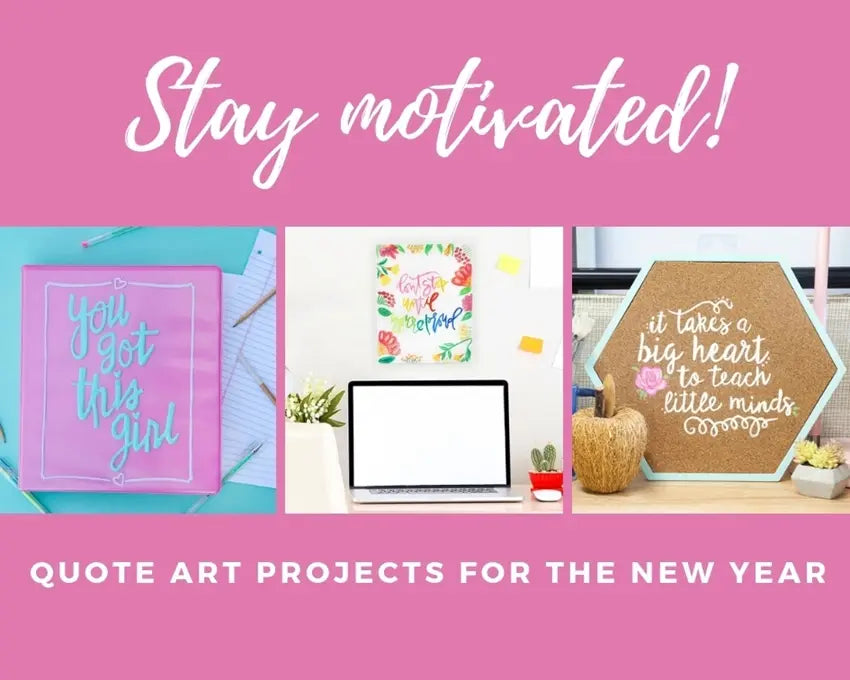 The New Year is the perfect time to celebrate a whole new you! A lot of us use this time of year to kick off big projects, set goals for life or our careers, or embark on completely different adventures. Sometimes we need a little help staying motivated, but that's the easy part. Here are a few ideas using motivational quote art and Tulip color products to create pieces that are inspiring AND fun to see everyday on your way to a new you!
What you need:
- Canvas, corkboard or surface to create quote art on
- Pencil/chalk pencil
Whether you're toting around a binder for school or work, create a message that keeps you motivated through tough tests and tense meetings. Print out your favorite quote in a font you love, place it under the clear binder cover and trace over the design with Tulip Dimensional Paint. Let it dry and you're ready to tackle your next big project!
This quote art is perfect for teachers and soon-to-be-teachers, parents and anyone who works with kids! Create it for yourself or as a special gift for someone to show your admiration for their hard work and to help keep their motivation strong. Use a chalk pencil to write out a quote then brush over it with Tulip Soft Paint and let dry.
You can never go wrong with canvas art and tons of color! Create quote art that you're proud of on your journey to success with a little help from Tulip Fabric Markers. It really is as easy as writing, doodling and coloring to make wall art that's awesomely inspiring. If you're nervous to jump right in with the markers, try using a pencil or chalk pencil lightly on the canvas then trace with markers.
We hope you're feeling inspired to get creative and stay motivated with lots of color in the year ahead!