Peeps Bunny Tote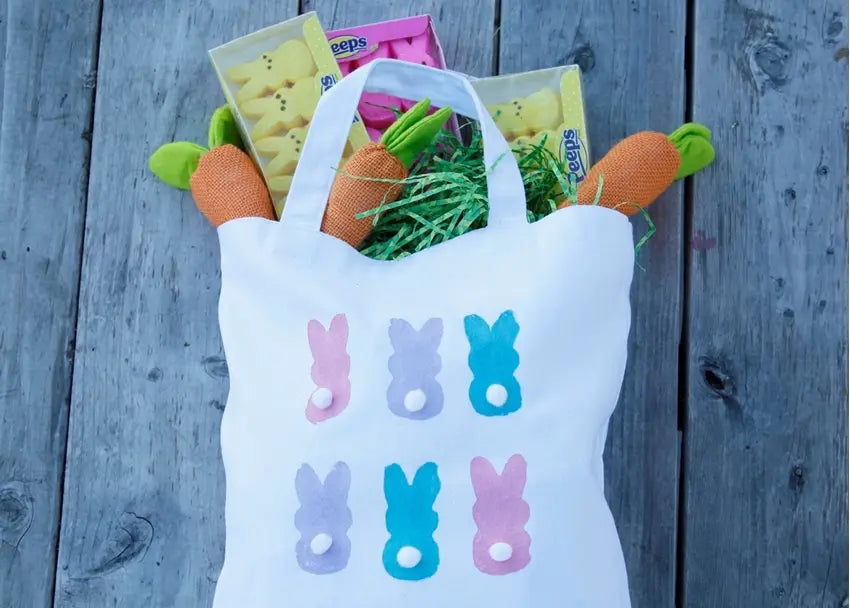 You know its spring when Peeps® start popping up everywhere! Peeps are not only super cute and delicious, they also make perfect paint stamps for your spring DIYs.
What you need:
-Tulip® Soft Fabric Paint Pack
-Aleene's® Fabric Fusion
-Tote bag
-Bunny-shaped Peeps®
-Small white pompoms
-Paint palette (like a paper plate)
-Paper towels
Start by adding Glacier White Soft Paint to the other paint colors to create soft pastels. Take a Peep and place it directly on the paint. Dab the Peep on a paper towel a few times to make sure there isn't too much paint on it, then place the Peep paint side down on the tote and press to transfer the paint. Remove the Peep.
Repeat this process using a different Peep for every color until you've added as many bunny shapes as you like on the tote. Let dry.
Once the paint has dried, use Fabric Fusion to glue a pompom on each bunny shape to create the tail. Let dry completely.
Can this tote be any sweeter?!?!