Positive Vibes Custom Sweater with Fabric Paint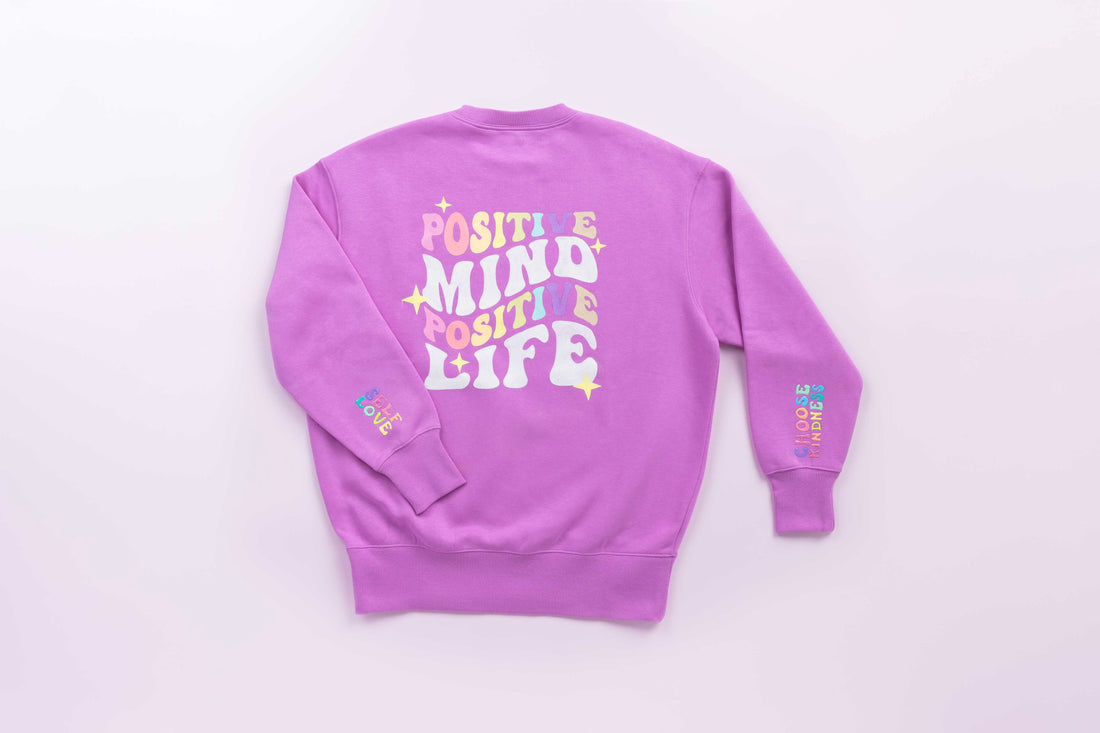 Enjoy sweater weather with Tulip! This custom sweater uses Tulip Fabric Paints to bring the positive vibes in a pretty pastel palette. Check out this tutorial and create your own custom painted sweater that's equal parts cute, cozy, and comforting!
Supplies needed:
Tulip Soft Fabric Paint Pastels
100% cotton sweater
Paintbrush
Paint palette
Washable marker
Stencil (optional)
Step 1 Prep project
 Pick out a comfy sweater that you want to customize with painted positive vibes. The fabric paints in this project work on both light and dark-colored fabrics, so we're using a bright pink 100% cotton sweater. Lay the sweater flat and use a washable marker to outline your designs on the front and sleeves, using a stencil if desired.
 Step 2 Paint with Brush-on Fabric Paint
Squeeze some Soft Fabric Paint onto your paint palette. Begin painting your custom sweater by using a paintbrush to fill in the designs with cozy pastel colors and positive vibes!
 Step 3 Apply Puff Paint
This comfy sweater is extra encouraging because of the positive vibes painted on the sleeves! Apply the Puff Paint directly onto the sleeves of your custom sweater, using a poker tool to distribute the paint as needed.
 Step 4 Let dry and wear!
 Allow the fabric paint to dry flat for 4 hours, then your custom sweater is ready to wear! This comfy sweater will help you spread positive vibes with its pastel color and reassuring message.
Embrace the positive vibes with your own custom sweater using Tulip Fabric Paints! Show us how you're customizing your outfits with Tulip and tag us on social media @TulipColorCrafts!
What else will you paint with Tulip? Check out these links for even more inspiration!