Seven Ways to Spruce Up Your Home Office Décor with Tulip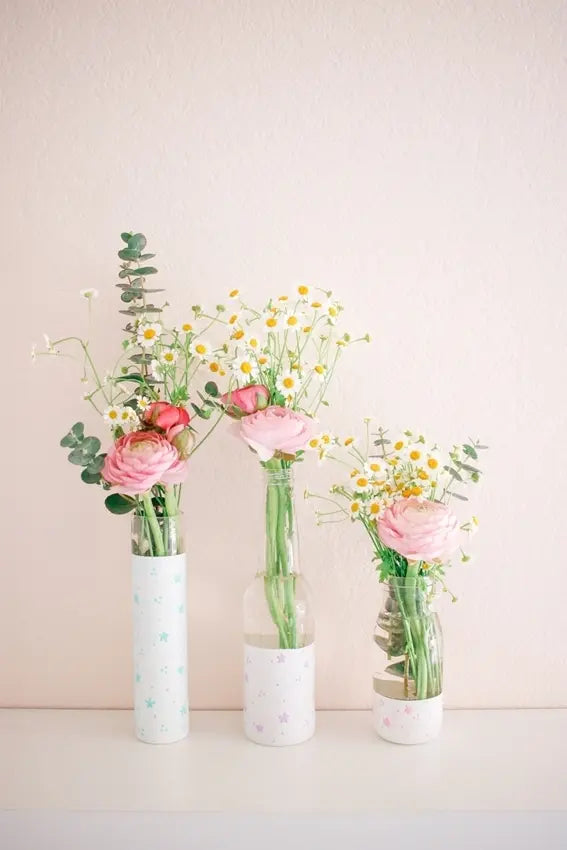 A lot of us are working from home nowadays—that's why we believe in the importance of having a home office that inspires production and creativity! The best part of working from home is customizing your workspace, so grab your favorite Tulip Color Products and get inspired with this list of ways to update your home office décor!
Create a binder to keep you motivated and organized, and doubles as colorful home office décor! Print out your favorite quote in a font you love, place it under the clear binder cover and trace over the design with Tulip Puff Paints. Let it dry and you're ready to tackle your next big project!
Baskets are a great way to get organized, and they're way prettier to look at than file drawers or basic plastic bins. Plus, they make for amazing home office décor when they're customized with Tulip Soft Fabric Paints! These bright baskets are perfect for adding a splash of color to any room!
You know what would look great with those painted rope baskets? A matching hand-painted rug! Use Tulip Soft Fabric Paints to coordinate your color scheme and give your home office the makeover it deserves!
You're not spending all day in a cubicle anymore, so why not brighten up your home office décor with some art? Work hard and stay motivated with gorgeous gradient art made with Tulip Soft Fabric Paints. This art project is great for all skill levels, and can be customized with your favorite color palette!
Clings are a fun and easy way to accessorize your computer, phone, water bottle, basically everything! The best part about them is that you can create whatever design you want! Tulip Glow Dimensional Fabric Paint makes it easy to create glow-in-the-dark clings to spruce up your home office décor. Grab a bottle or two and get creative!
Everyone loves a fresh display of flowers, so why not bring them into your home office, too? This easy upcycle vase project turns plain glass bottles and jars into gorgeous vases with Tulip Dimensional Paints. Those pretty pastel shades are perfect for displaying beautiful bouquets that will add life to any room!
What's an office without a few notebooks to remind you of all the work that's yet to be done? This simple punny cactus notebook is made with Tulip Puff Paint, so you can smile every time you pull out your notebook. A shelf full of customized notebooks makes for some colorful home office décor!
How are you decorating your home office with Tulip Color Products? Show us on social and tag us @TulipColorCrafts!