Fun Homecoming DIYs!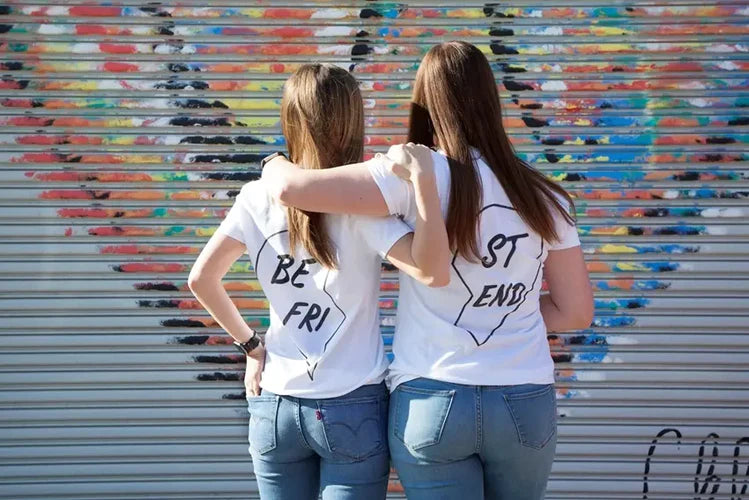 What is Homecoming? Homecoming is the tradition of welcoming back alumni to celebrate the school they attended. And Homecoming season has come once again and it's the perfect time to show school spirit, reconnect with school mates and make some crafts to add to the fun. The beauty of Homecoming is that it's more than just a sporting event. There are parades, bonfires, picnics, dress-up days at school and, of course, the Homecoming Dance! Check out these fun craft ideas to help get you in the spirit and make memories to last a lifetime.
The best way to show school spirit is to wear it! And, of course it's even better when gather together your BFFs and design yourself some fun tees. Tulip ColorShot Instant Fabric Spray is here to help you create colorful custom looks on tees, sweatshirts and more with its extensive line of paints. You can even make your own stencils for precise lines and wording.
Now that you've decorated your clothing for Homecoming, it's time to decorate yourself! Get in the spirit head to toe with colorful paints, markers and more. Check out these fun ideas!
 If you had a pal in high school that you were joined at the hip, then we've got a project for you and your bestie to wear to the big Homecoming game. Everyone will love seeing your bond still holds even long after graduation. Check out this "best friends" shirt you can easily make with fabric markers!
When besties hang together, what better idea than to have coordinating friendship bracelets in school colors! Tulip Dimensional Fabric Paints make these bracelets fun to make and fun to wear with their vast color collection. Check out this tutorial on how you and your friends can have a bracelet making party today!
If you've got some spirit wear lying around that's seen better days, why not give it a fresh look with tie dye! Here's a great way to give that tired old school tee a much-needed refresh to wear to one of your Homecoming events. You'll be the talk of the school and just might be named "Most Spirited!"